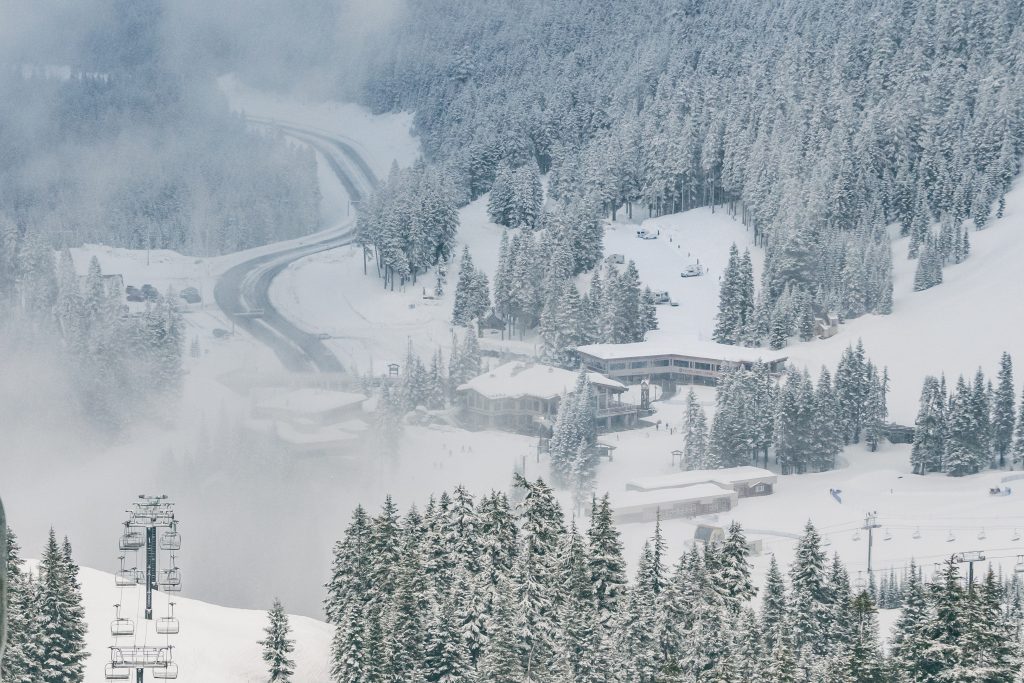 Hi All –
I want to give a quick update on the conditions. It goes without saying that we get rain in the cascades, and usually following a good snowstorm – unfortunately, that was the case this week. On Sunday morning we had 21'' of new snow and by early Monday morning, it turned to rain, which we've gotten roughly 5" of since then. This combination has led to increased avalanche danger and icy + difficult-to-groom surfaces.
Thank goodness this weather event was shorter than the one in early January, but it did create some challenges. The west side of US Highway 2 was closed much of the day yesterday, which meant we had to close the mountain due to hazardous conditions, and we have been unable to groom or get any of our snowcats out on the mountain as a result (and the rain has continued today – definitely a bummer). The backside and high-angle terrain is closed today until our ski patrol team can conduct snow safety operations – we hope to clear everything for tomorrow, but this isn't guaranteed, so please keep an eye on our Operations Team Twitter feed in particular. I also want to say a big 'thank you' to WSDOT and the Stevens Pass Operations teams for working through this storm safely.
The weather forecast is calling for cooler temps starting tonight and clearing for the rest of the week and the weekend ahead. Such a bummer that we didn't get to enjoy the big snowfall before the rain, but that's how it goes in the great PNW!
Separately, I do want to call out that we are aware of the issue with the EV chargers – we are working with a local vendor in getting them repaired as quickly as possible, and as soon as we have clarity on a timeline, I'll share. We appreciate everyone who has brought this to our attention, we know this is important to fix with urgency.
Before I sign off for today, I want to encourage you to read yesterday's blog post about our incredible team member and founder of EDGE Outdoors, Annette Diggs. She is a visionary leader in driving inclusivity on the ski hill and serves as an inspiration when it comes to changing the future of accessibility to snow sports.
I will post again before the weekend and let you how things are looking.
-Tom