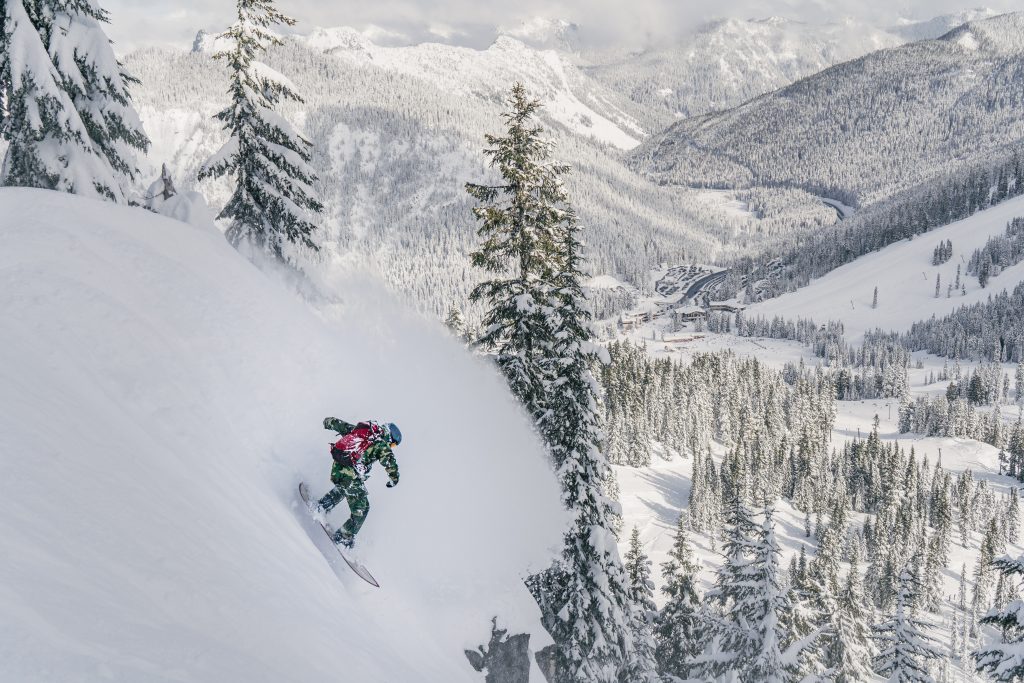 Hiya!
What a great week we've had with a solid spring storm followed by a couple bluebird days! We got more than 25 inches of snow early in the week. Hopefully, you were able to make it up here and enjoy this spring surprise!
Speaking of all this snow, I want to give huge kudos to our team who managed through the storm, which also presented some challenges, including a power outage on Monday. After having closed the backside on Monday due to high avalanche hazards, we were able to safely reopen the backside on Tuesday.
Looking ahead, more snow is in the forecast. Snow levels start a little high, but it looks like things will cool off quickly, and it should be pretty decent snow. I want to remind everyone about our upcoming operational plans and encourage you to check out my post from April 2 which outlines what to expect through our closing day of May 1.
We're also in the midst of the super exciting Northwest Cup finals, hosted by the Stevens Pass Alpine Club, which started on Thursday and run through Sunday. The US Ski & Snowboard Association-approved course will have  180 daily participants, who are all competing for results. Today, the course will cover Skyline proper, down past Midway park, and finishing in lower Hog Wild. On Saturday, it will move over to Showcase, and Sunday it will be on I-5. With these course configurations, we've adjusted accordingly and will operate Brooks tomorrow (and through the weekend), to provide another lift option for you.
I hope you're able to come out and join us this weekend – and check out the incredible talent of these racers.
Talk soon!
-Tom