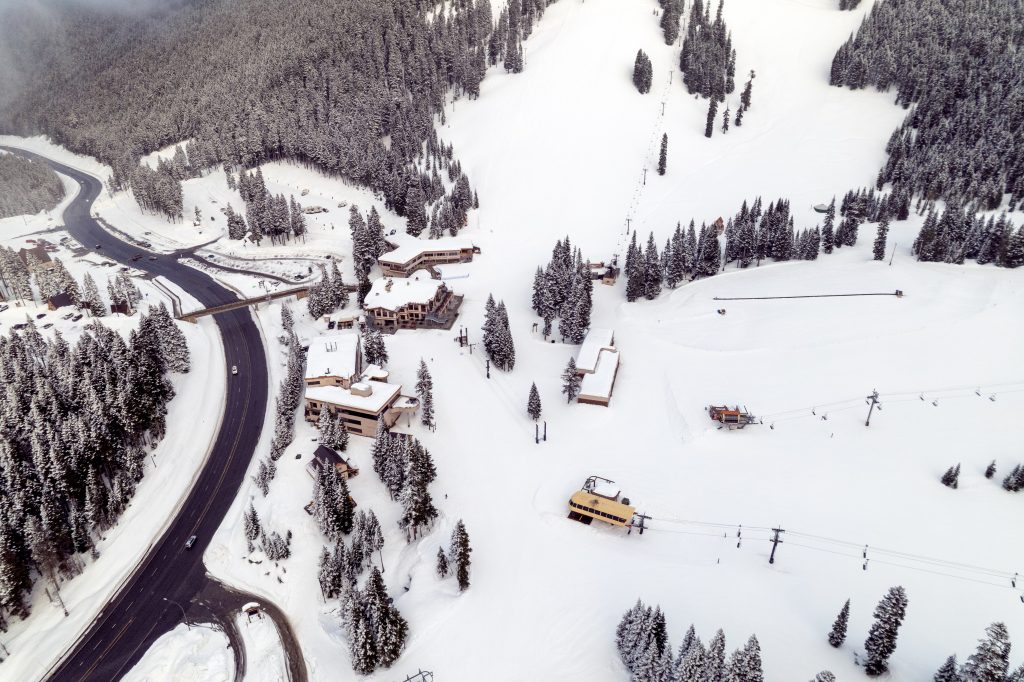 Hello!
While it's spring and we've had a stretch of warm weather, we are expecting a brief return to winter starting on Sunday with some new snowfall into early next week. As we enter this final stretch, I want to provide an update on what you can expect in terms of operations.
As I shared last week, we've collaborated with the USFS to extend the backside closing date until Sunday, April 10. The current mid-week and weekend operations will remain in place until Sunday, April 3, which was the originally-planned date for the backside closure. Given we have already adjusted resources and schedules around that anticipated closure date (including team members who have work obligations elsewhere), it means we've had to shuffle our team members a bit to accommodate – as a result, here's the plan:
Double Diamond/Southern Cross' last day is April 3 due to the reasons mentioned above; however, Jupiter and Tye Mill will spin to provide backside terrain access through the extension until the backside closes on April 10.
Snowmobilers will have access to the backside following our teardown, which takes a few days. We'll share the snowmobile opening date once teardown work is complete (we anticipate it to be April 13). Access will be via the Mill Valley gate.
Frontside lifts spinning between April 18 – May 1 are largely dependent on snow conditions. This means we'll need to stay flexible, and will rotate lifts as needed.
Rentals will be available 7 days/week until our originally planned closing date of April 17 – after that point, they will only be available Fri-Sun through May 1.
Ski & Ride school will close for the season, as planned, on April 17; however, limited private lessons will be available by request through May 1.
Granite Peak Lodge will remain open through May 1 with T-Bar, Cascadian Kitchen + Bulls Tooth in operation.
The Steven Madison Small Fry Race will return on April 16 + 17.
Springfest + Pond Skim is set for May 1 – it's free, and you don't need tickets. However, to participate in Pond Skim, you will need to register on-site – we're capped at 150 participants, and registration is first-come, first-served.
Enjoy the fresh snow – see you out there!
-Tom