Early memories of skiing are intrinsically tied to the ride back up the mountain. At first, loading and unloading from chairs can feel more daunting than the descent, and it takes time to appreciate the ride for the reliable, social setting that it is. Ask a life-long skier and they will almost always have a distinct memory from a beginner lift on the mountain, a product of the confidence building process one goes through that forms a base of understanding for all other experiences on mountain.
Daisy and Brooks chairlifts access some of the best learning terrain on the mountain and are where many of these memories reside for guests. For our returning guests, there will be dramatic improvements in lift queues and dispersion of intermediate riders. Guests will be able to share experiences riding as a family facilitated by four seater chairs. For youth and those just starting out at Stevens Pass, the 100% improvement in uphill capacity for Brooks and 33% improvement in capacity for Daisy will be the norm.
As progress is made throughout the summer, we will add updates with photo and video coverage. The construction will be done in conjunction with our summer operations running Hogsback Express to service the Bike Park, disc golf course and scenic rides. Stay tuned for more!
Brooks Bash on December 21, 2019
This day will include a free give out to the first 500 chair riders on Brooks Express & our newly upgraded Daisy Chair, plus prizes and a scavenger hunt throughout the day kicking off the start of our night operations. Come meet our newest Sasquatch friends!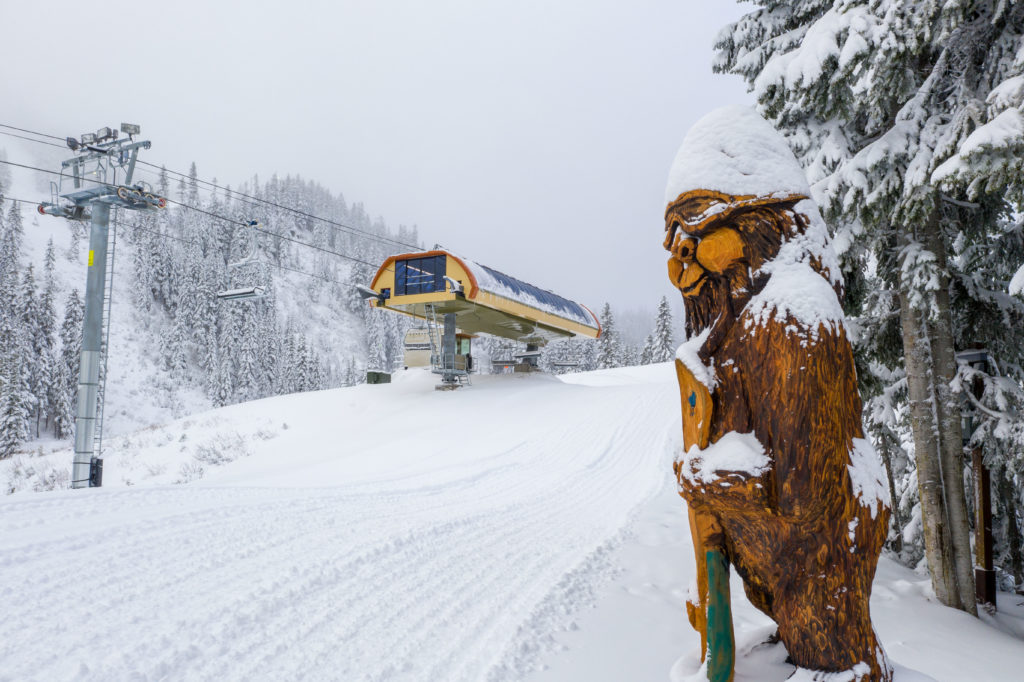 November 25: Brooks Express and Daisy are ready to spin!
November 5 and 6: Daisy and Brooks Express load testing
October 23 and 24, 2019: Daisy's quad chairs mounted to haul rope
October 9, 2019: Brooks Express terminals with new snow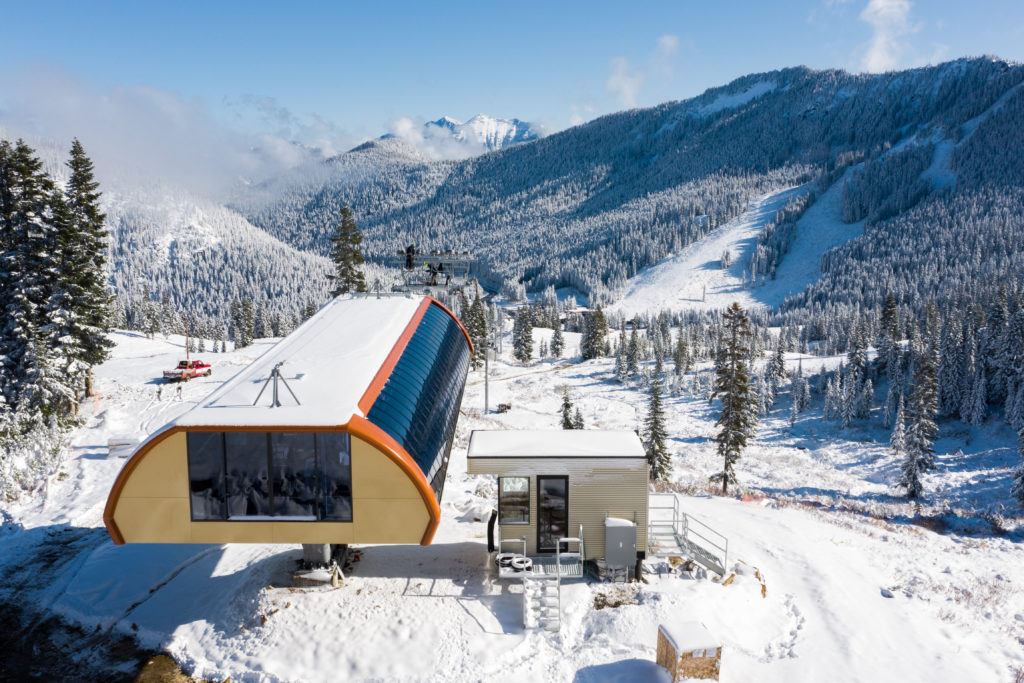 October 10, 2019: Haul rope on Daisy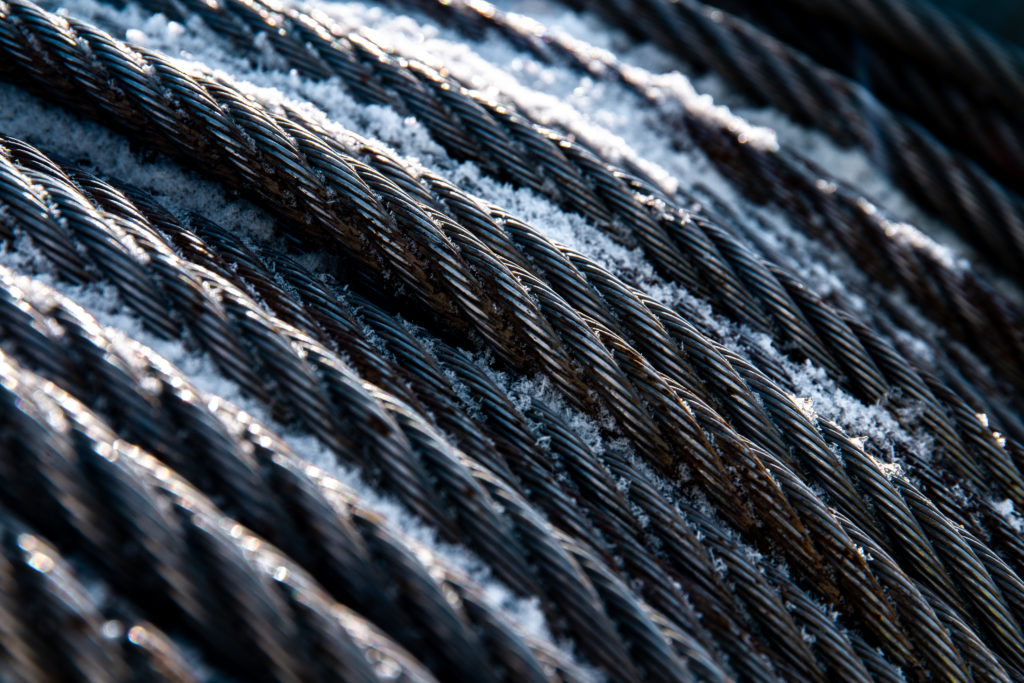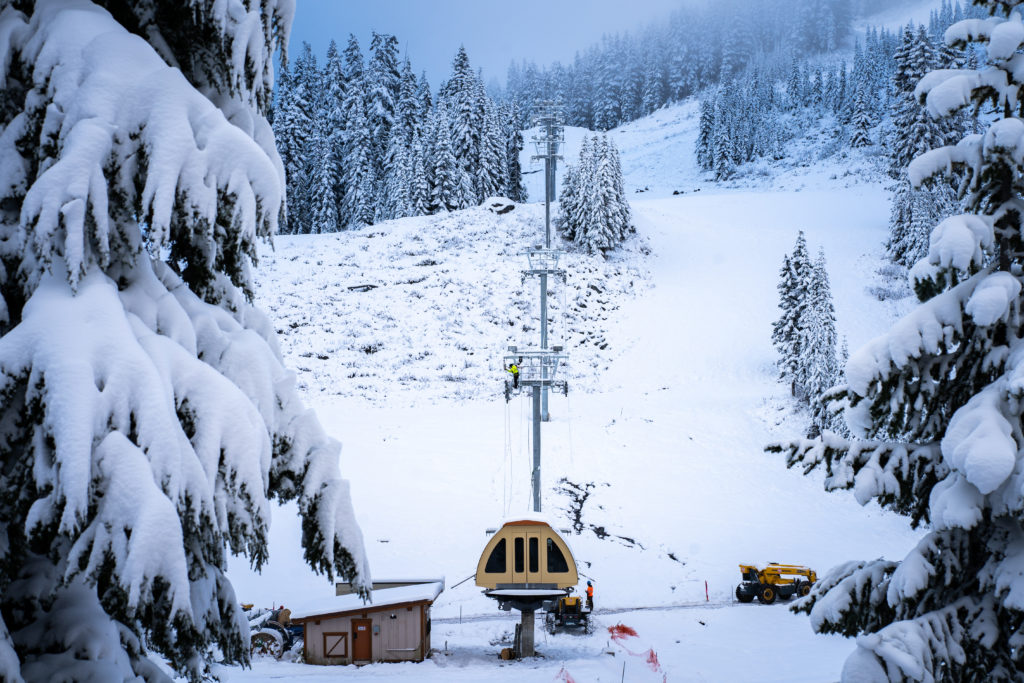 October 3, 2019: Brooks Express Bottom Terminal install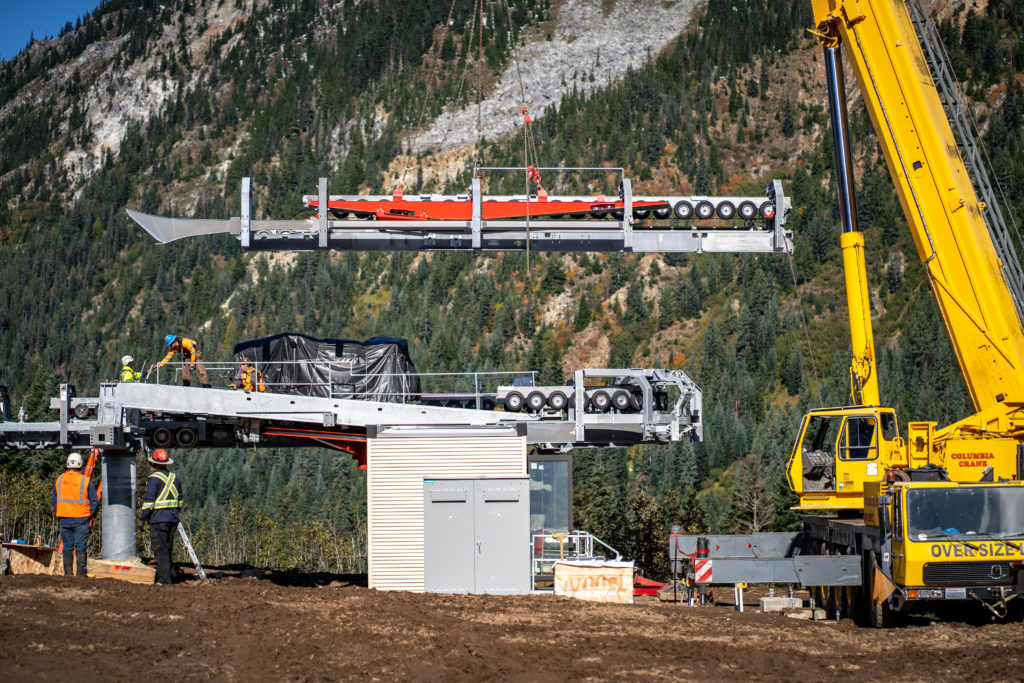 October 1, 2019: New daisy chairs staged, Brooks bullwheel in place
September 25, 2019: Brooks Express top terminal is in place
September 24, 2019: Daisy bottom terminal and lift shack nearing completion, communication lines mounted to towers
September 5, 2019: Daisy bottom terminal installation
August 26, 2019: Construction recap video
August 20: The helicopter returned and flew towers and cross arms into place for both chairlifts
August 13: New lift towers are being prepared for installation via helicopter later this month. Wires are routed through the lift towers to power lights that will be mounted atop the cross arms. Old lift tower materials have been broken down and staged for recycling.
August 6: Skyline's bottom terminal was moved by crane forward onto it's new foundation on Tuesday, August 6. In conjunction with the lowered ground where the new Brooks bottom terminal will be installed, this arrangement will allow for streamlined, convenient access to both loading zones.
August 5: 96% of all removed lift material from our capital project has been recycled so far for a total of 101.55 tons
July 29: Helicopter hauling lift towers and concrete for new foundations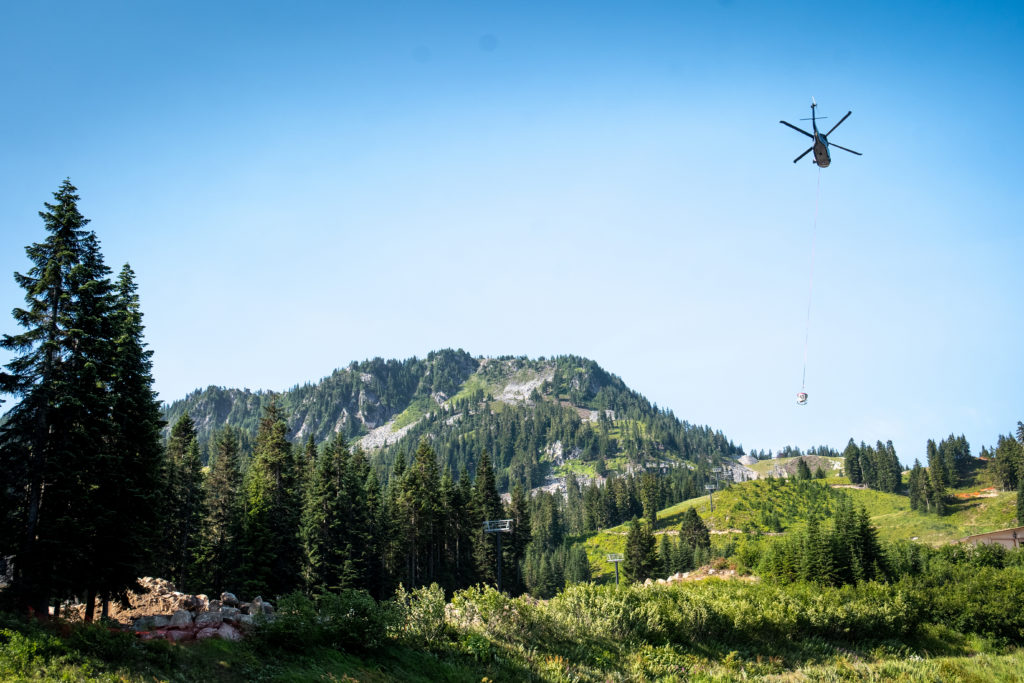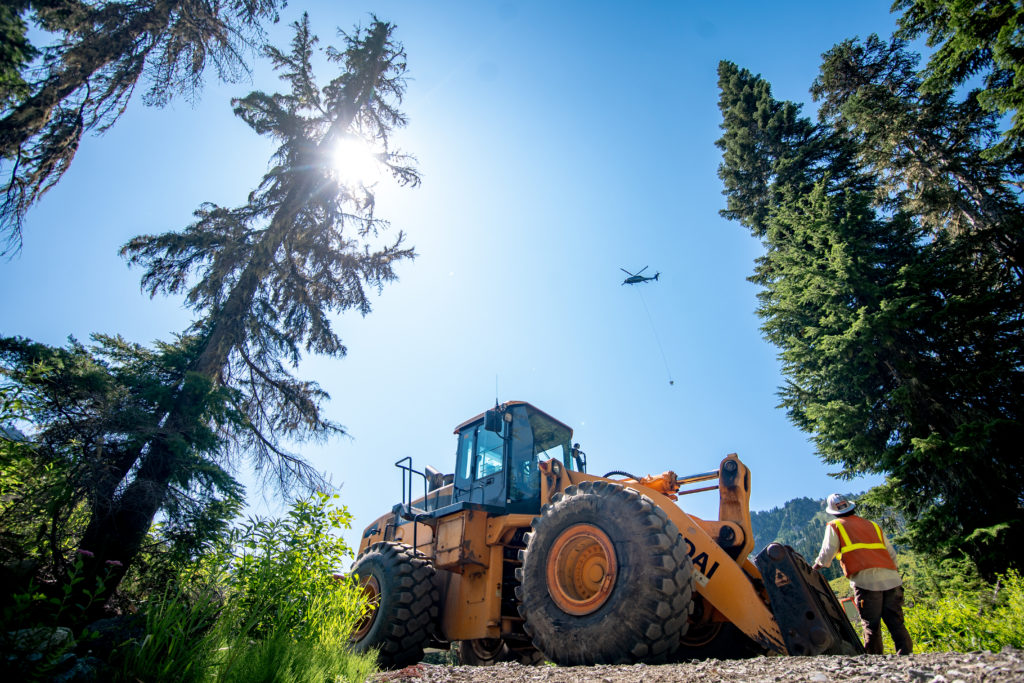 July 10: Skyline bottom terminal concrete pour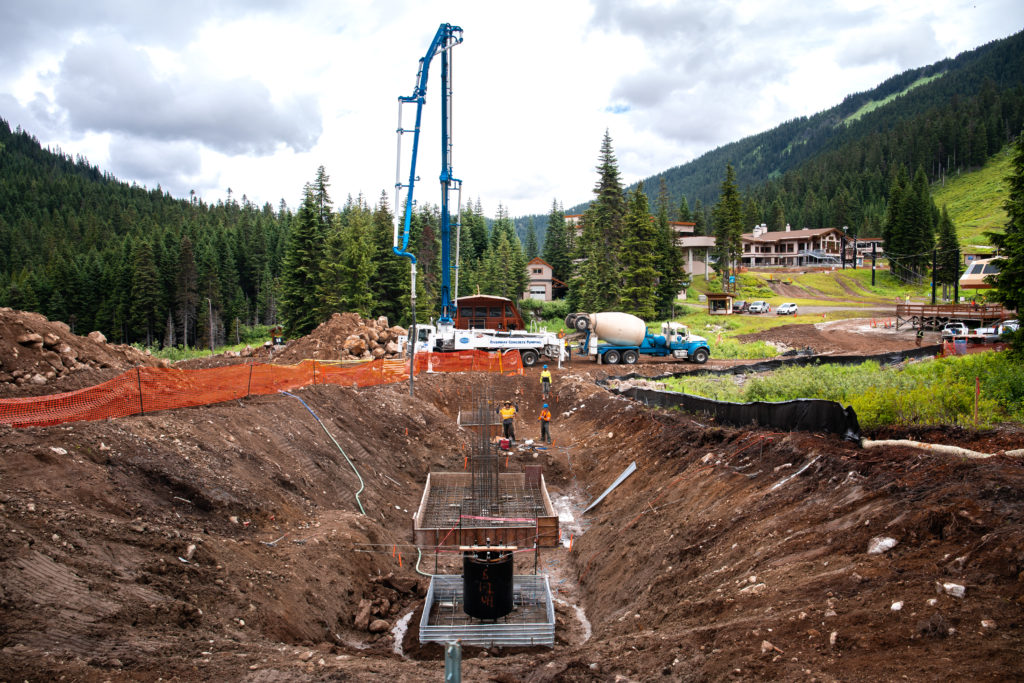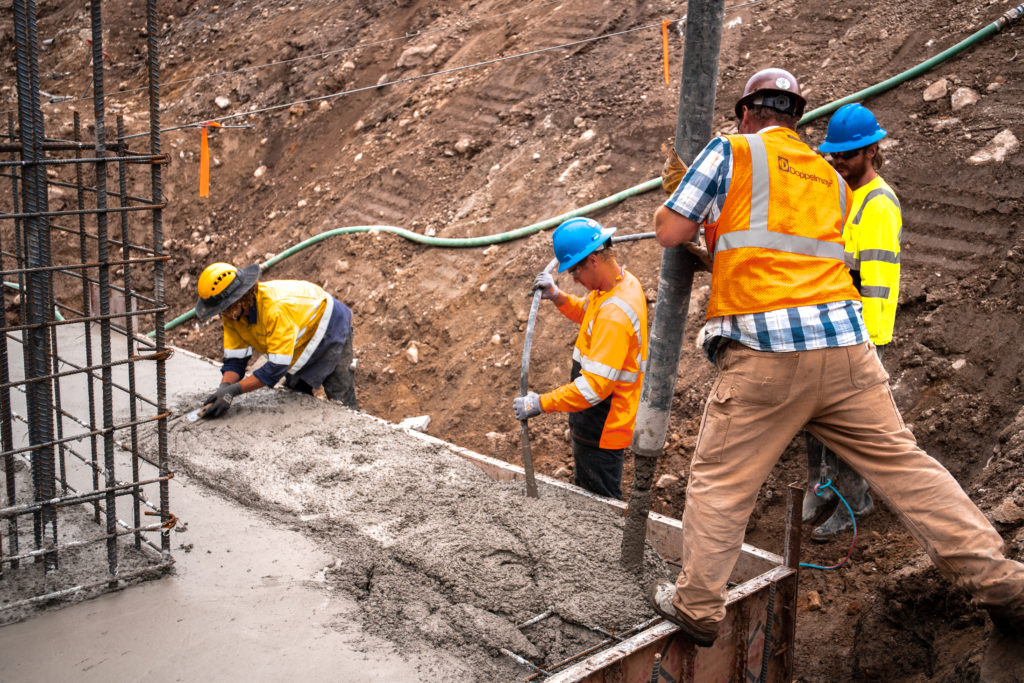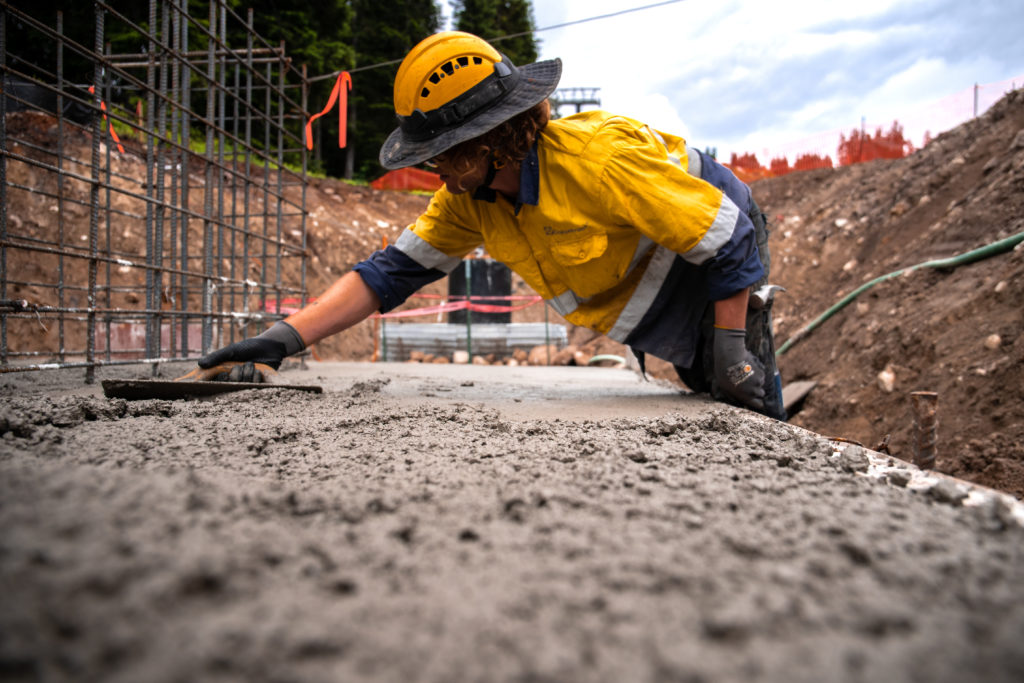 July 2: New infrastructure staged for installation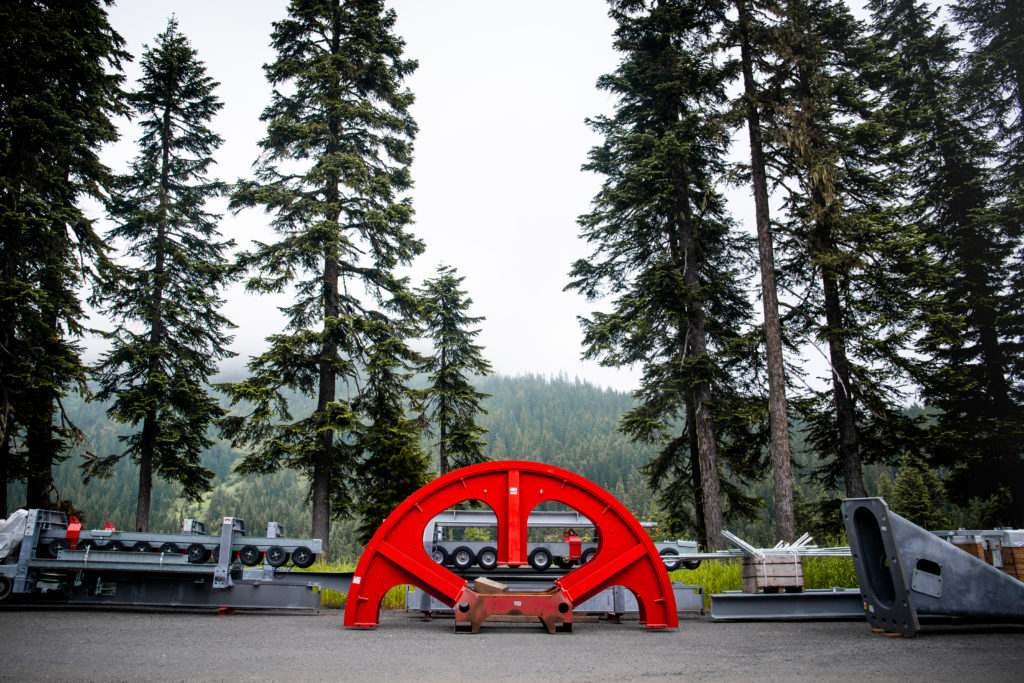 June 21 through July 2: Concrete pour for new Diasy bottom terminal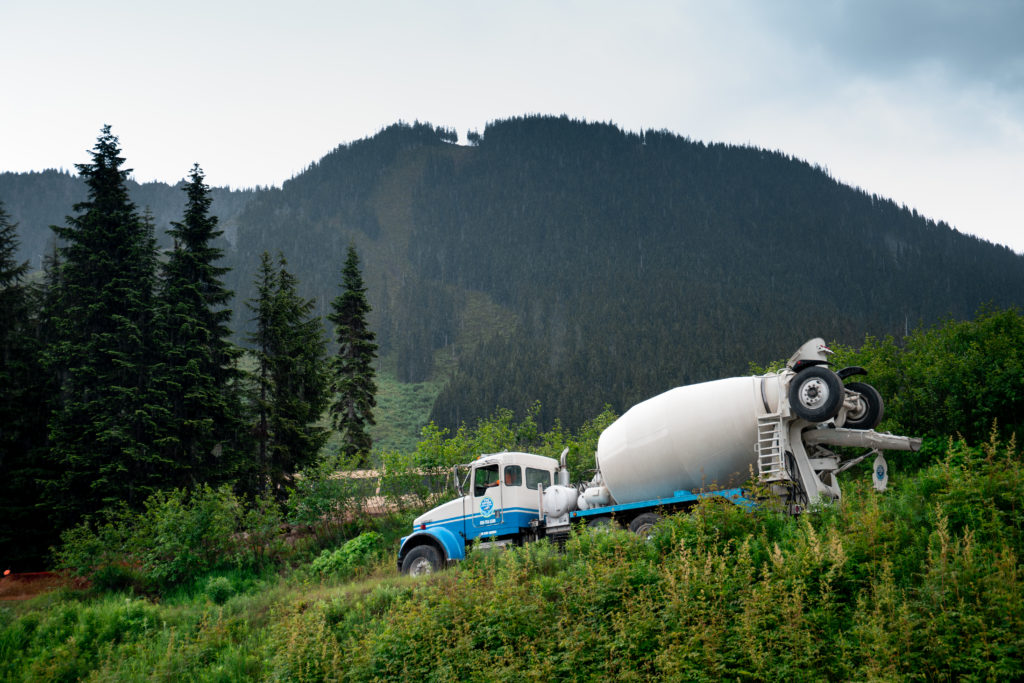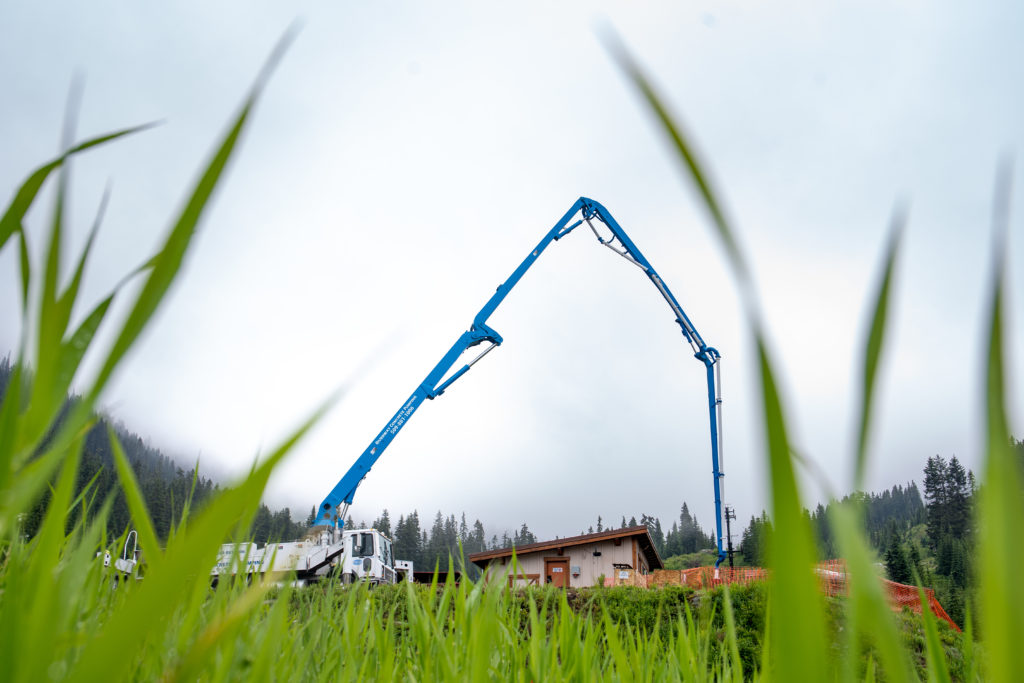 June 18: Dynamite blast breaking apart concrete from the top of Brooks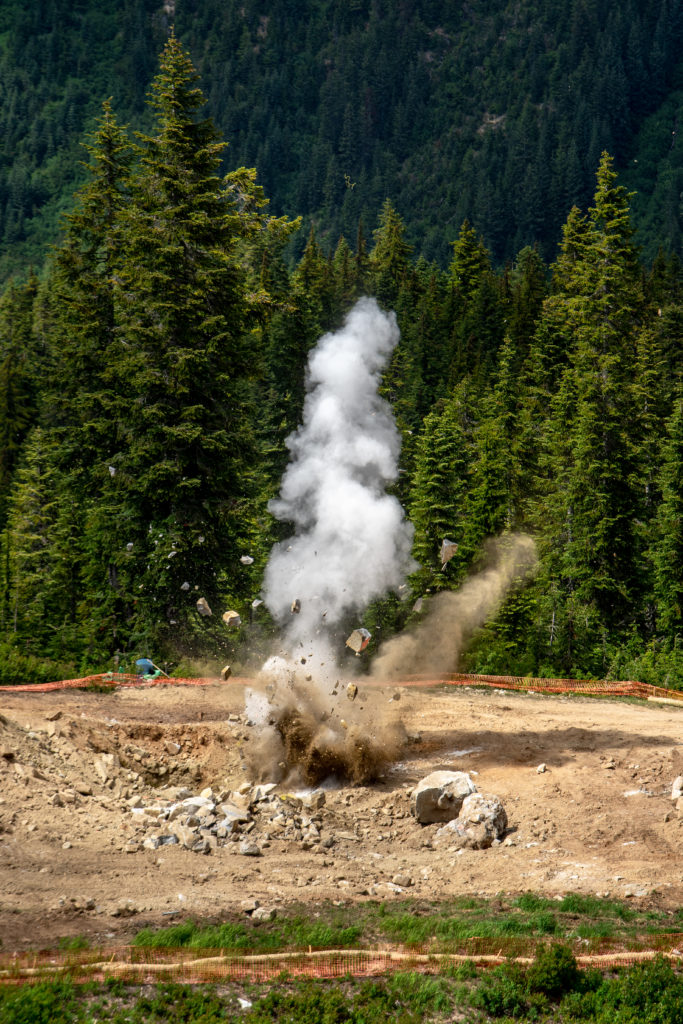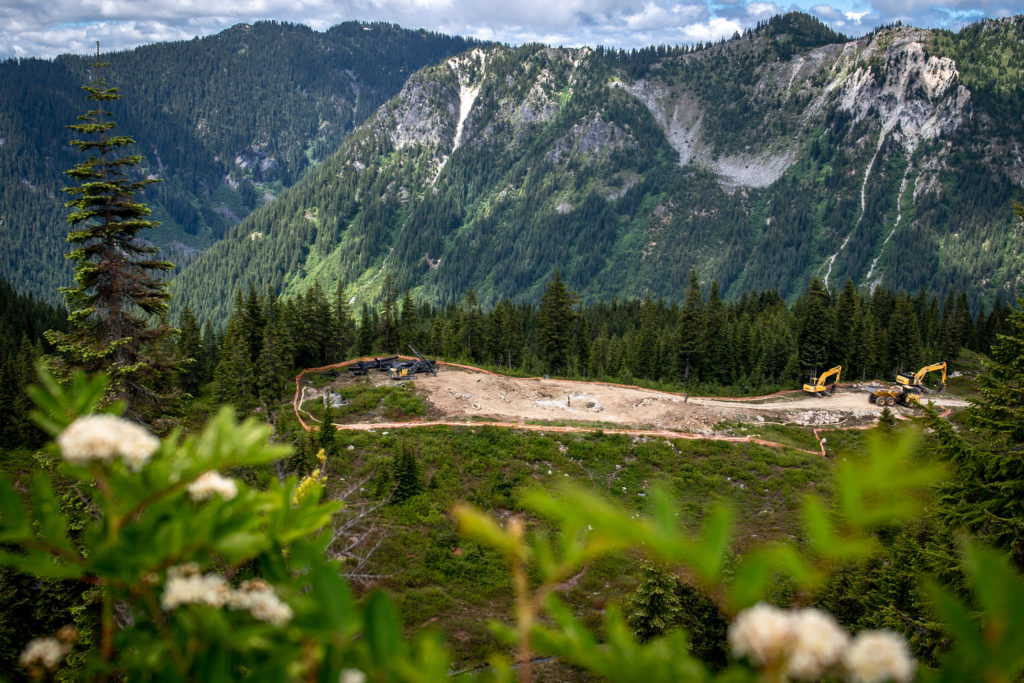 June 12: Ground leveling for the Brooks bottom terminal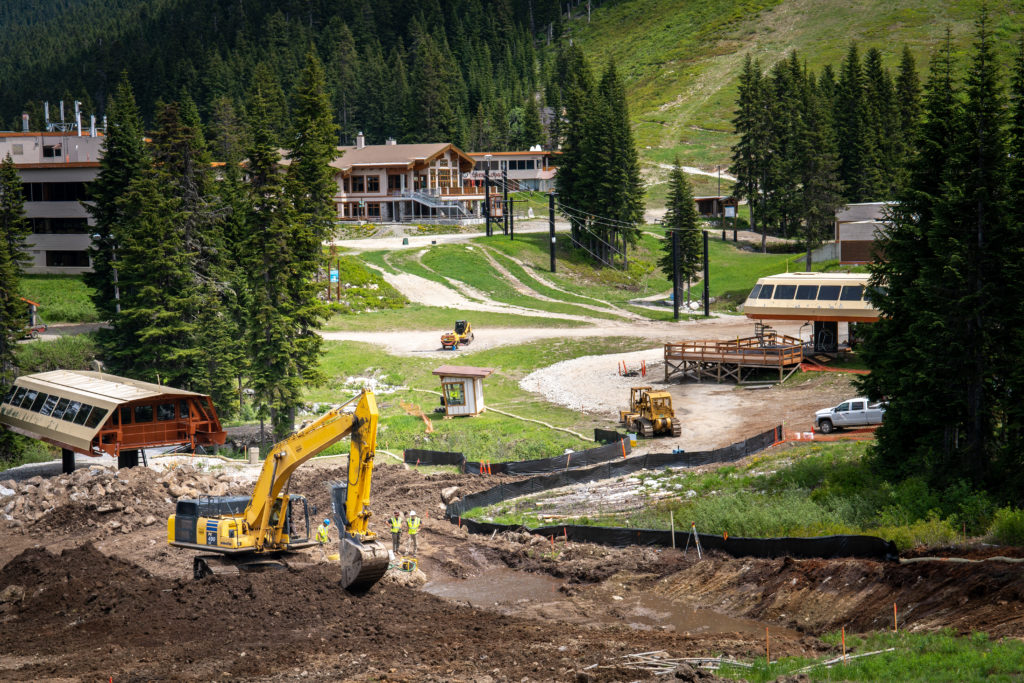 June 6: Daisy bottom terminal dismantle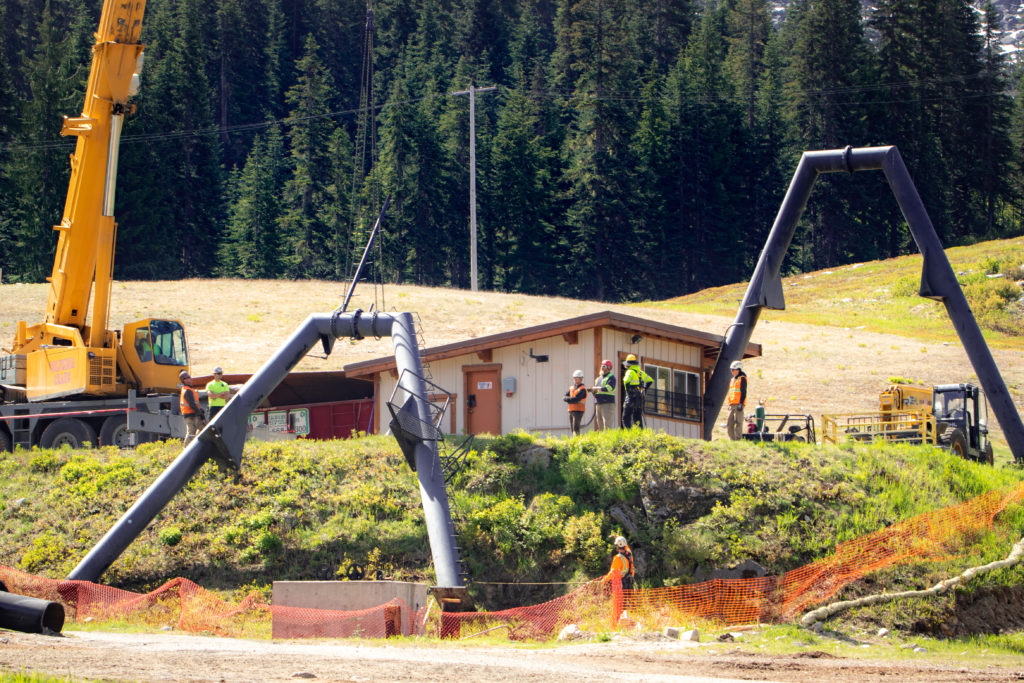 May 6 and 7: Chair removal from haul rope on Brooks