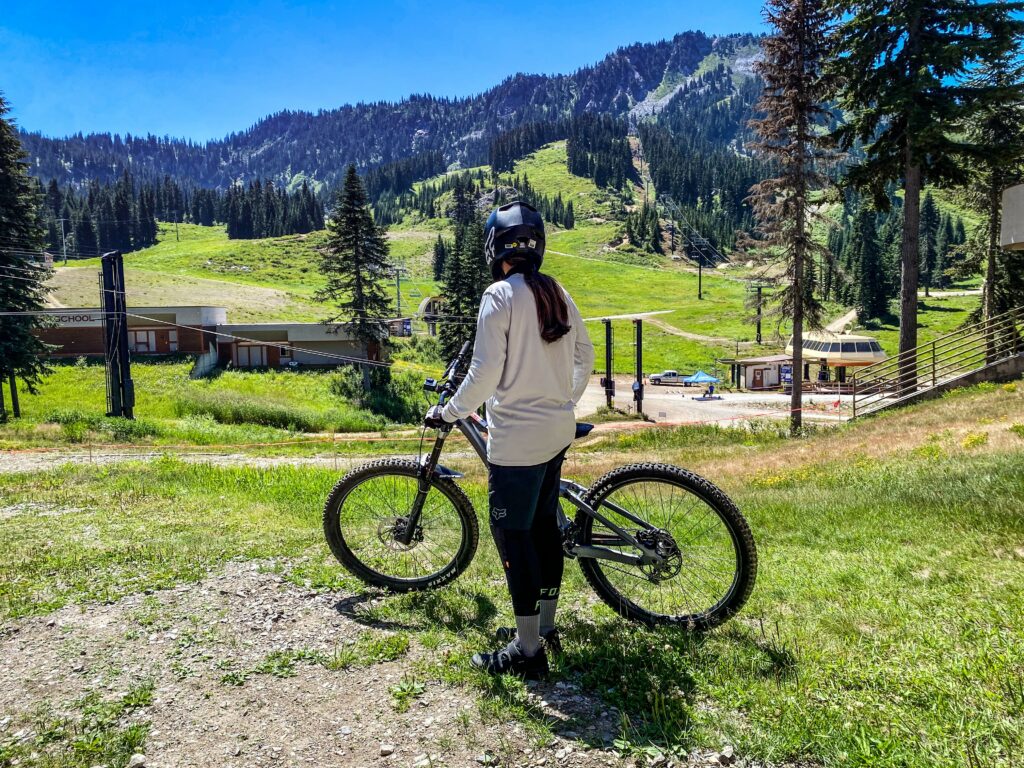 Hi everyone,
As you know from Vince, Kehr's chair construction is moving right along. You will continue to hear more from him as the installation of the new lift progresses with the SkyTrac team. This team has been working really hard through long, hot days to keep the project on schedule. Along with our entire summer crew, this team deserves a shout out and my sincere thanks for their ongoing effort.
I'm writing today to share a personal story about my first day in the Bike Park. I grew up mountain biking, but not downhill in a park. The first time I found myself close enough to a Bike Park to really consider riding was after I joined the team at Northstar. It was during COVID and we pushed hard to open the Bike Park during the summer of 2020. It was a huge win to keep our entire team working and to get everyone outside. I was eager to get on a bike that summer, but I was not comfortable due to a nagging hip injury.
Fast forward to this summer and a recent conversation about bike lessons. It has been a personal goal of mine to take a bike lesson so I could get out riding in the park at Stevens this summer. Our team was talking about filming a bike lesson and I thought, why not have it be mine? So last week, with the help of our communications team, expert advice from our rental team, and an empathetic but straightforward instructor – I got myself out of the office and into the park. The lesson was amazing. It really helped me think about how I was riding and helped me get over being scared. I have a lot to lose if I crash – but with some expert guidance I felt comfortable progressing down our beginner trail with confidence. End result? Back to the top to do it again!
We have staff and guests that come to Stevens for the Bike Park more than the winter – and it's fun to understand a little bit more of their perspective. If you've never come up in the summer to ride – consider giving it a try. We have all the gear and terrific instructors. It's amazing to experience another way to have fun in the mountains… and a great excuse to end the day with some delicious ice cream. 😉
I hope to see you on the trails!
Ellen
(Note from the comms team: look for a video from Ellen's first lesson soon!)