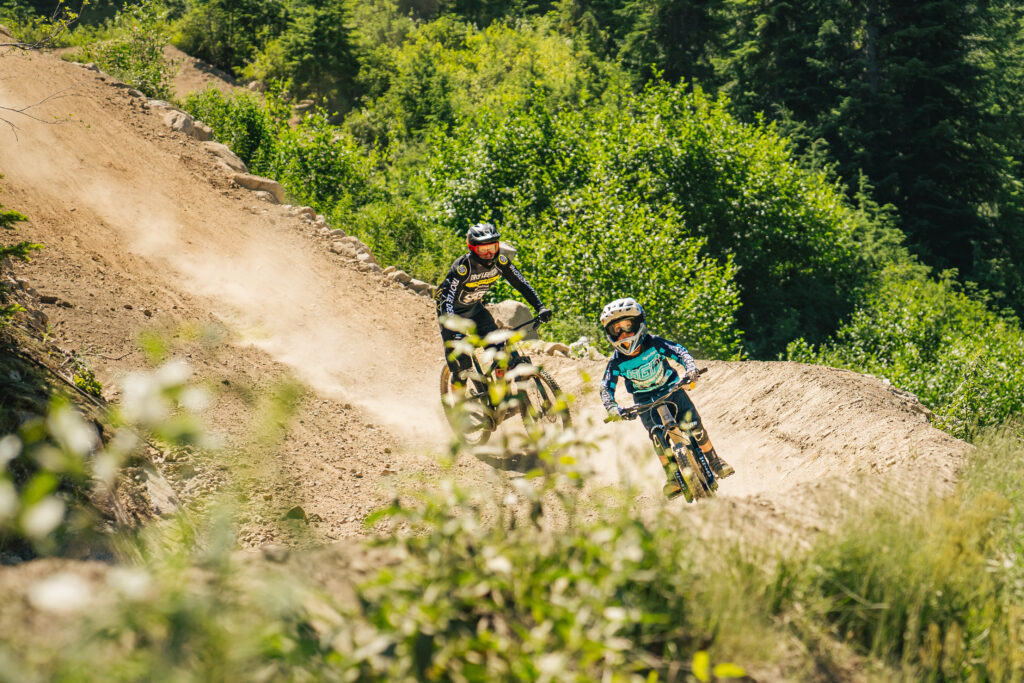 Hi everyone,
Summer is here and we are excited to kick off Bike Park and summer operations at Stevens Pass this week! We will open for Bike Park Pass Holders only on Thursday, June 22, and then the Park officially opens to the public on Friday, June 23. Our trail crew has been working hard to get the trails ready, and thanks to their efforts we'll have trails available for all ability levels on opening day:
Golden Spike (Green – flow trail)
Morooka Motion (Green – flow trail)
X (Green – single track)
Rock Crusher (Blue – flow trail)
Piranha Bird (Blue – single track)
PBR "Powered By Rudolph" (Black – flow trail)
Slingshot Wookie (Black – single track)
Berserker (Double Black – single track)
Lichen It and Luvin' It, both Blue single track trails, need some additional work and should be open within the next week or two. Please be aware that there is a modification at the end of Morooka Motion trail due to the construction area closed for the Kehr's Chair lift upgrade. It took a while to build the reroute for Morooka Motion trail, and next the trail crew will be focused on trail improvement and expansion throughout the summer. 
There is still time to purchase your Bike Park Pass so you can join us on Thursday for Bike Park Pass Holder Appreciation Day. And if the Bike Park isn't your thing, we hope you'll stop by for a scenic chairlift ride, to play disc golf, go for a hike, or just to swing by for a break on your drive to grab a coffee or enjoy an ice cream from the T-Bar. Operating hours are Thursday-Sunday from 10 am- 6 pm, with the exception of the T-Bar, which is open daily this summer. Whatever brings you by – we hope to see you soon at the Pass!
Happy summer,
Ellen