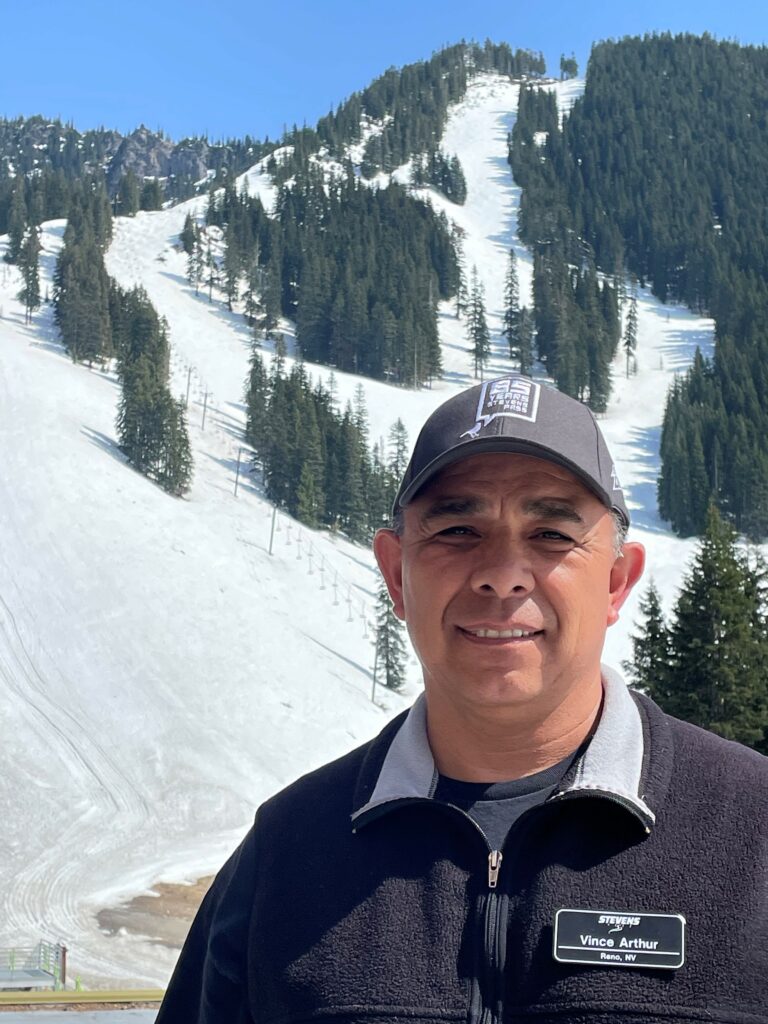 Hi everyone,
Happy spring! Our teams have spent the last two weeks dozing snow off of access roads so the deconstruction of Kehr's Chair can get underway. Throughout the coming months, you'll be hearing a lot from Vince, the Director of Mountain Operations here at Stevens Pass. Vince is a combat Veteran with 24 years of military service. He started with Vail Resorts in 1998 as a ski patroller at Northstar California and he moved through the ranks to Ski Patrol Director in 2008. Vince transferred to Heavenly in 2014 as the Ski Patrol Director and was promoted to Director of Base Operations in 2016. In 2020, Vince and his wife moved to Washington when he accepted the job as Director of Mountain Operations at Stevens Pass. Vince will be overseeing the day-to-day operations throughout the lift replacement and is the best person to share updates throughout the summer. I look forward to our community getting to hear more directly from Vince throughout the construction season.
What is happening with the old chairs? We know many of you are eagerly waiting to learn about how to purchase one of the chairs from Kehr's, and we're excited to announce that 60 chairs will be available via a 24-hour public auction in mid-July. Proceeds from the auction will go to the Epic Promise Foundation, which supports employees and their dependents across the enterprise through grants and scholarships. We'll share more details about the auction in June through our social channels and on our website.
I hope everyone is enjoying spring and we can't wait to see many of you this summer- whether you'll be joining us for Bike Park or to stop in for a coffee on your way over the Pass! Stay tuned for further updates on Bike Park, Kehr's lift upgrade and the auction.
My best,
Ellen