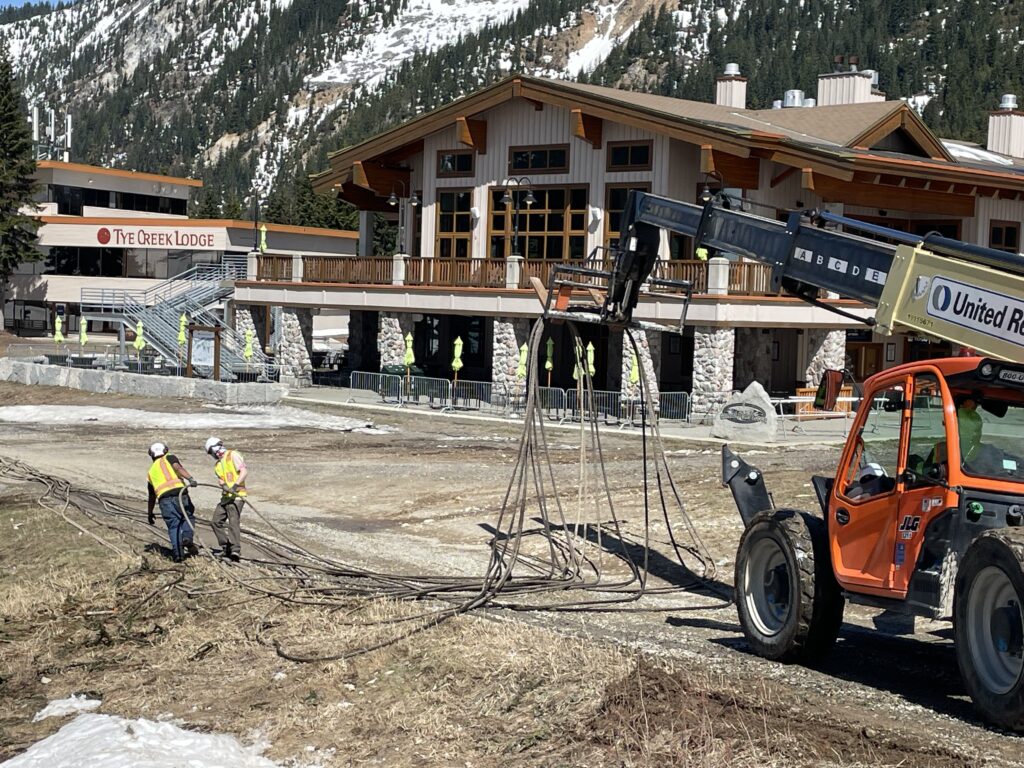 Hello everyone,
The past three weeks have been a whirlwind of activity up here at the summit. We started pushing snow off access roads after we closed winter operations to make way for the first delivery of lift equipment for Kehr's Chair. We removed chairs off the line, completed demo of the top terminal, cut the haul rope and dropped towers. Showcase and I-5 will look so different without towers… at least for a few months. And just in case you missed it in Ellen's last blog post, 60 of the chairs will be auctioned in July. We'll have details about the process in June.
While construction continues, our guests and hikers on the Pacific Crest Trail may experience temporary holds as we move equipment around. These interruptions will be for everyone's safety. We'll be sharing photos and videos so you can see the process from start to finish.
I want to take a moment to say THANK YOU to all of the Mountain Operations team members who have been involved with logistics and execution of tasks that have been assigned. Working on a project like this requires flexibility and the willingness to jump in when asked, and this team has been outstanding. I would also like to thank our partners at the US Forest Service. We started the lift replacement conversation with them last year, and their cooperation has been invaluable as we move ahead with this project.
Many of you know that I came up through the ranks of Ski Patrol and Mountain Operations. Throughout my career, I've spent many summers working in the lift maintenance department through three lift replacements. I've fallen and landed towers and cross arms, built rebar cages and poured concrete. Now as the project manager for the Kehr's chair replacement, I look forward with sharing this journey with you.
Thanks,
Vince