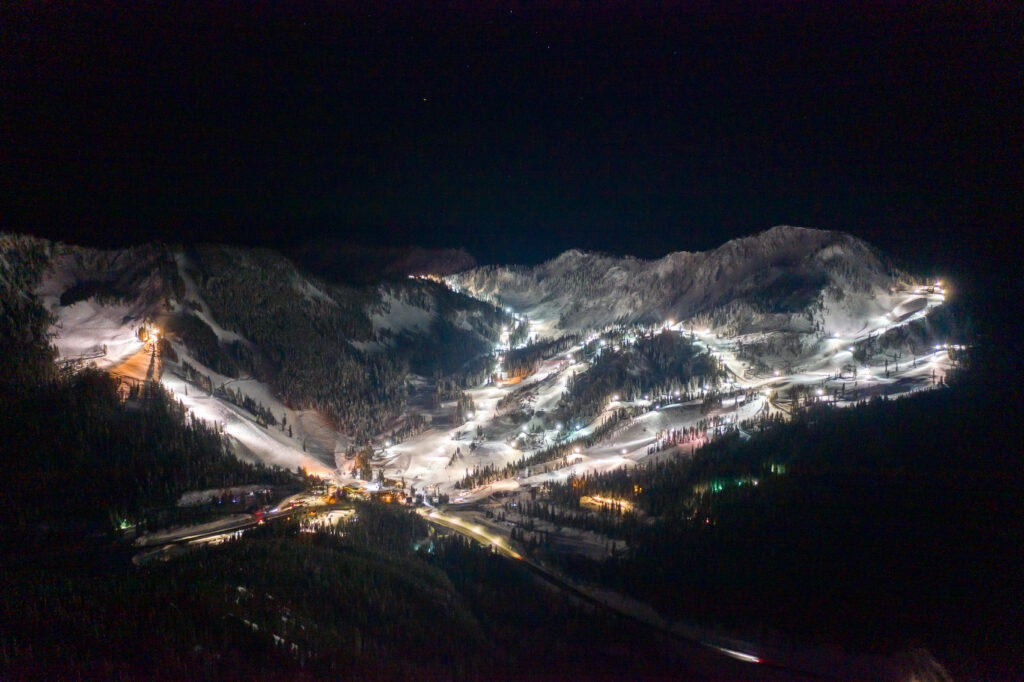 Hi everyone,
We will be wrapping up night operations this Sunday, March 12. That said, I want to address your feedback about extending nights, and let you know that I've heard you. While we are not making any adjustments to the plan this year, we will continue to assess our operational plans. Visitation at night has been strong and is a big factor as we plan our calendar for next winter. For context, night ops has historically wrapped up in mid-March for several reasons. Temperatures start to increase during the day and then drop back to freezing at night, creating more variable conditions. As a result we tend to see visitation decrease pretty significantly.
We will continue to evaluate our operations and pivot when it makes sense. It became clear this winter that we had parking available earlier in the afternoons and it was an easy call to start night operations an hour earlier at 3pm. We've also received the feedback that many of you would like more time to transition off the mountain. We heard you on this, and have extended hours at the Foggy Goggle and T-Bar until 5pm Fridays-Sundays, starting March 17. All three lodges are also scheduled to have food and beverage options through the end of the season (assuming demand keeps up).
Thank you for your feedback, and for a great 2022-23 season so far. We came into this season with clear priorities – ensuring Stevens Pass was fully staffed and operational, and we remain on track. We hope to see many of you as we enjoy the last four days of night operations this season.
Thanks,
Ellen