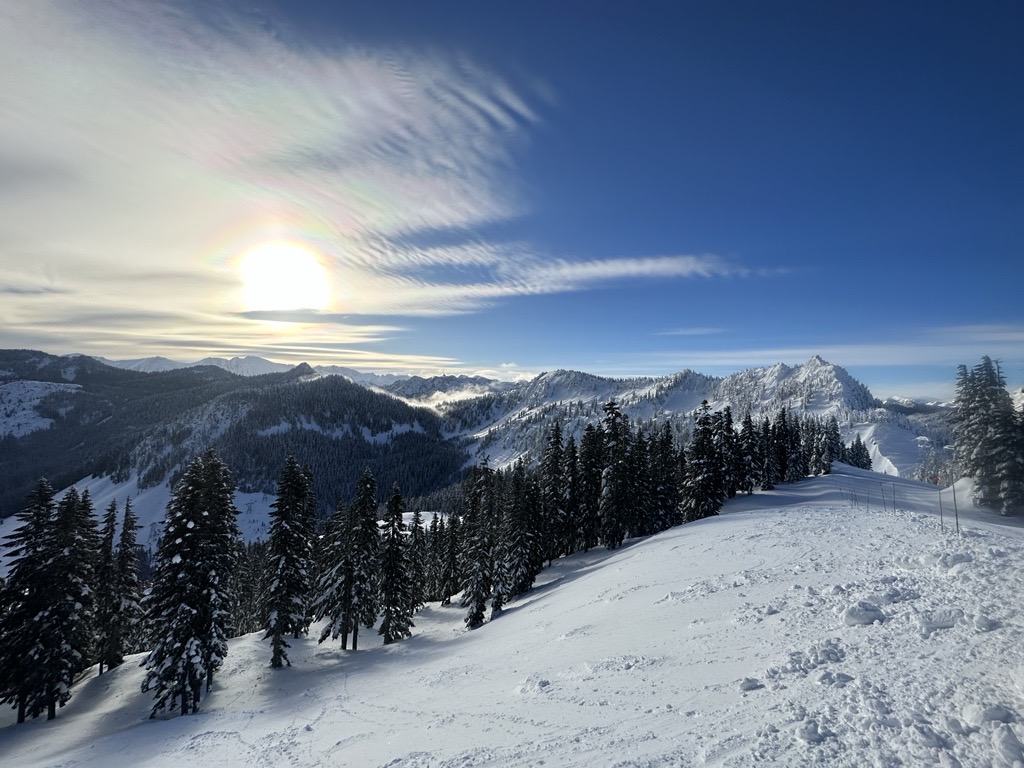 Hi everyone,

We've collaborated with the US Forest Service to extend access to the backside for an extra week, which means it will now close on Sunday, April 9. Our Nordic Center will also be closing out its 30th season on April 9, and we want to thank our team and guests for making it so memorable.

On the note of closing the backside, we've received a few questions about when snowmobilers will have access to that terrain. Our team will need some time to tear down after we close, and then snowmobilers will be able to access the backside via the Mill Valley gate on April 18.

While our season snow total is below average, we're expecting up to a combined 15" to fall from Friday through the weekend that will provide us with great conditions going into next week. Knowing there's snow on the way, we expect our parking lots to fill early. If you're planning to join us this weekend, please arrive before 9am for the best parking availability. As a reminder, lift tickets are limited every day this season in service of the guest experience, so please be sure to check our ticket inventory online in advance if you are not a pass holder. If arriving by 9am is not your cup of tea, half-day tickets are available at the ticket windows starting at 1pm.

There's still a lot to celebrate in these final weeks of the season, including a meet-and-greet with our Patrol team and avy dogs this Saturday, Pride Day on Sunday, a scavenger hunt next weekend, and then Spring Fest and the pond skim to close out the season on April 16th. Be sure to check the website for the most updated and detailed information. I also look forward to sharing more information soon about our summer operations, bike park, and construction plans for the much anticipated replacement of Kehr's Chair with a four-person lift.

Thanks,
Ellen