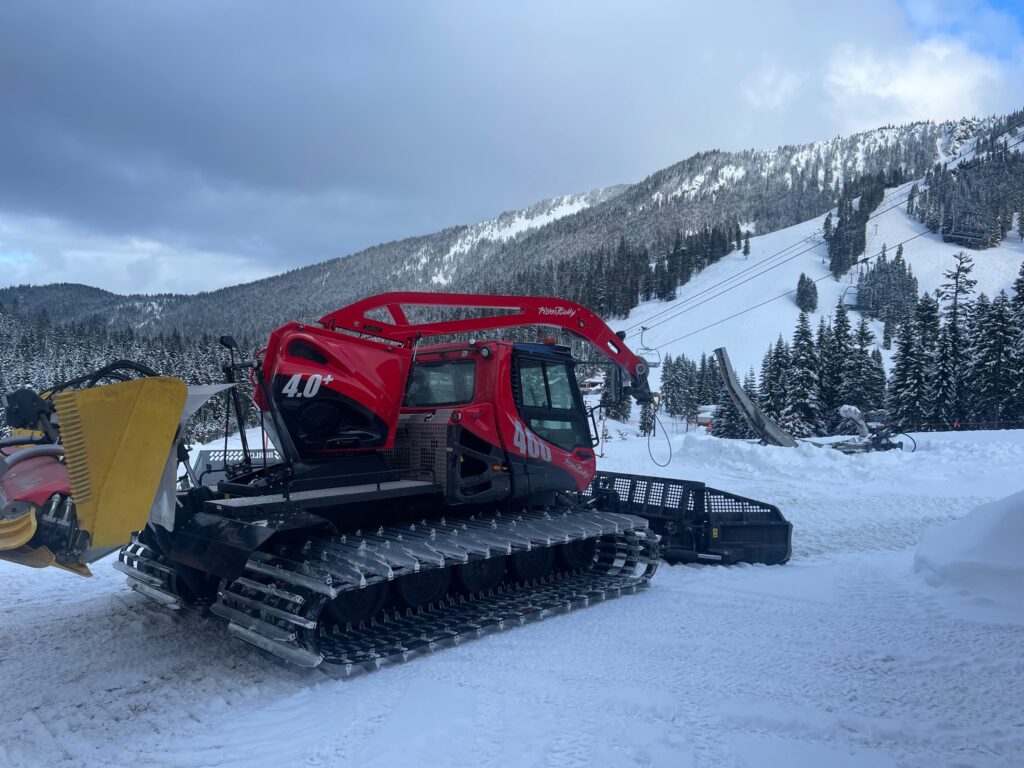 Hi everyone,
I hope many of you had fun at the mountain today. Skyline presented a mechanical issue last night and our mechanics worked through the night until day shift arrived at 5am to continue the repair- and thankfully they were able to resolve the issue by 11am. Patrol immediately followed up with necessary avalanche mitigation work and we appreciated your patience as the team worked the mountain to ensure everyone's safety. It's a big team effort on pow days, so thanks to patrol, our lift ops team, and our mechanics for their extra effort this morning.
These recent storms have been a refreshing return to winter, giving us a nice boost after mixed weather in December and a relatively dry January. In recent weeks I received feedback about grooming on the mountain. Yes, it has taken us longer to groom more terrain on the backside and I know there are some favorites that have not been groomed as much as some folks would like. You have been heard, and I have some good news.
We planned to purchase a new winch cat for the 23/24 season, but we were able to move up the delivery of a new winch cat to this past Tuesday. This new cat replaces an older winch that has not run for a while. This is our second new winch cat in 2 years, providing a needed update to our fleet. The first new winch had some gremlins, but thanks to a lot of work by our vehicle shop mechanics and our partners at Pisten Bully and Cummins, the machine is running a lot better. Adding this second winch provides our team with another tool they need to build and maintain key areas of the mountain.
Grooming can be a thankless job. With night ops 5 times a week, the majority of our cat operators work the graveyard shift to provide everyone with corduroy in the mornings – both mainline and in the parks. Cat operators take immense pride in their product and often prefer to stay out of the spotlight. You could be sitting next to one on the chair in the morning, preparing to enjoy their freshly tilled corduroy, a perfectly manicured take-off and landing or some off-piste powder at the end of their shift. They prefer you have no idea who made it – and that you just enjoy it.
Enjoy the snow,
Ellen