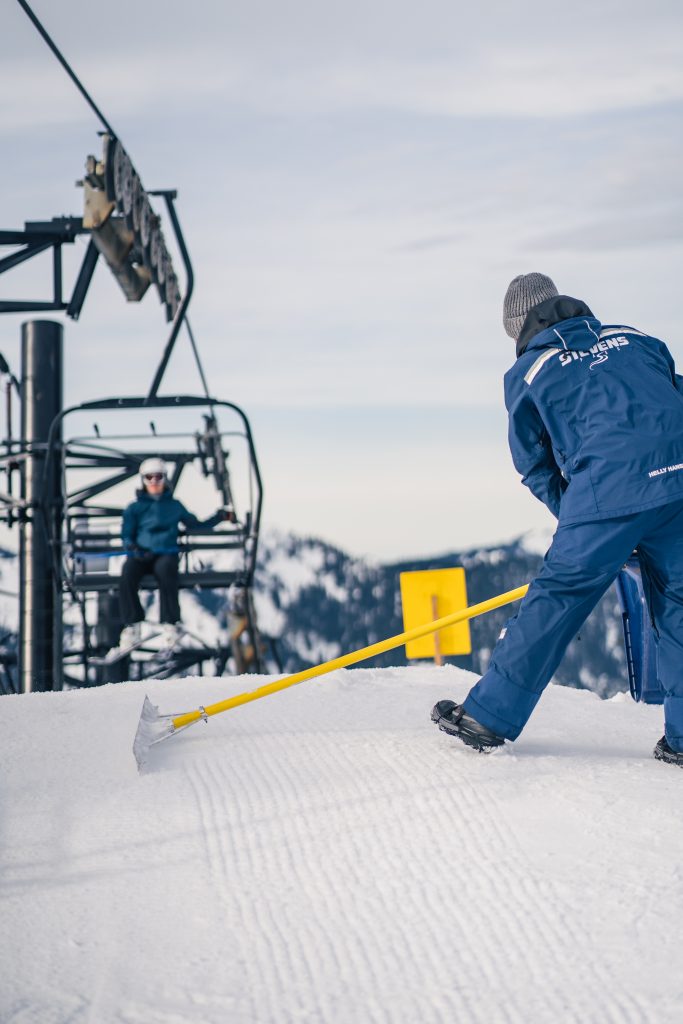 Hi everyone,
It was great to see many of you up at the Pass for opening weekend and to have our employees back in action after months of preparation. In my last post, I asked for your patience as many of our employees­ are new and are still getting up to speed, and we appreciate the kindness that was on display all weekend. It's a great start to our 85th season.
That said, we've had delays with two of our lifts since opening and there will be bumps like this along the way. Our lift maintenance team works year-round to keep our lifts going and at times they will require extra attention during operating hours. Our team works diligently to diagnose, repair, and return the lift to operation whenever the need arises.
It was wonderful meeting so many people this weekend – thank you for saying hello, for the fist-bumps, and more than anything – thank you for coming back to Stevens Pass. While I am new to Stevens, many on our team have called this mountain home for decades. They work diligently behind-the-scenes and take tremendous pride in what they do. Patty keeps our water plant running, Jordan brings the Bird to life, Mikey is clearing the lots while we are sleeping, Steph and team answer your calls… I could go on and on. We have a great team, and we are committed to doing our best all season long.
Keep checking back for updates about terrain expansions (Tye Mill opened today), expanded food & beverage offerings (The Biergarten in the PCL opens this Friday), and more information.
See you soon,
Ellen