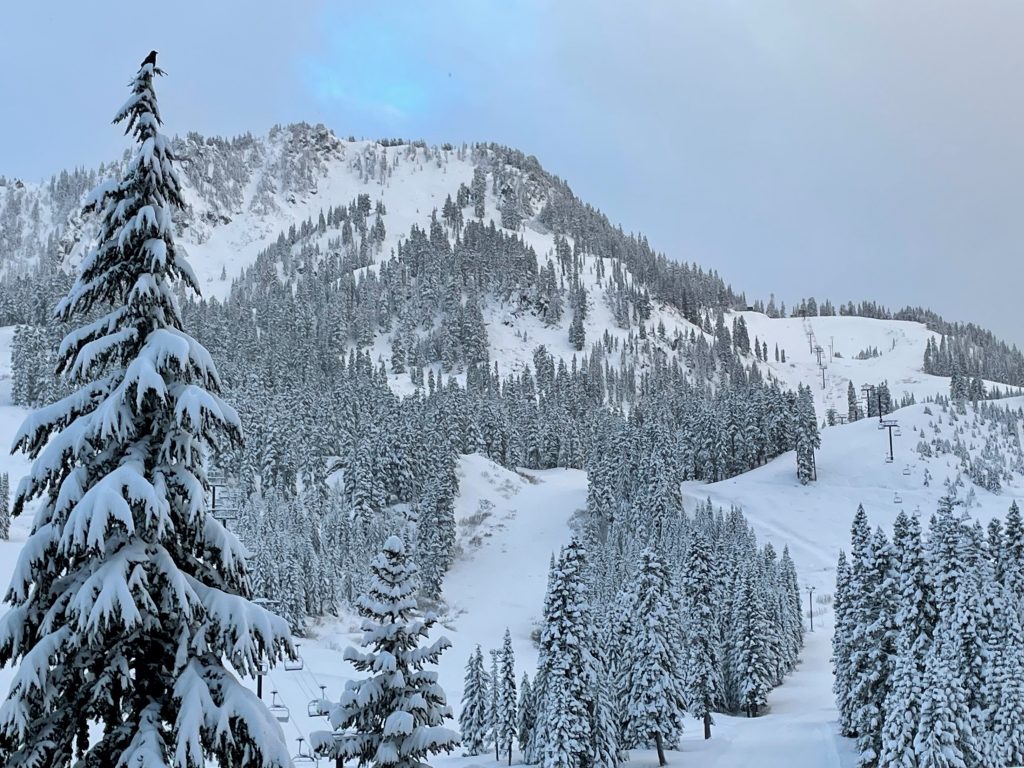 Greetings –
Yes, it has been snowing at the Pass. Yes, there is more snow in the forecast. Yes, we are on schedule to open this Friday, December 2!
We're working hard to prepare the mountain for your arrival. There is more snow on the way and we're going to see what this next system brings – we'll then confirm our opening lift package by Wednesday, with any additional updates following.
Before that happens, I want to pass along a hearty thank you to everyone who came up last weekend for the rope tow rail jam. It was so much fun! Lots of folks were also up to enjoy a skin on the mountain. If you're planning to come up again this week or at any point this season, please remember to call our uphill hotline at 206. 812.7847 before you leave home. Work around the mountain is ramping up and the message was just updated. We appreciate the teamwork to maintain safe access at the mountain and as always, please respect the blinky light. It's there for your safety. Call the hotline and check the blinky light every time.
Lastly, I want to call out one important aspect about what will be different this season. As we start the season with strong staffing numbers, over a third of our employees are new to Stevens Pass or working in a new role. Some employees have returned after previously working at the Pass and others are excited for their first winter season – myself included. This winter is going to be markedly different than last year, and everyone here is focused on delivering an excellent experience. We know there will be a few bumps along the way, but we are committed to working through those and making this a season to remember. So as you get to know our new team members, especially during the first few weeks of the season, let's show each other a bit of grace.
We can't wait to see you and kick-off the 2022-23 winter season… stay tuned for more updates this week!
-Ellen