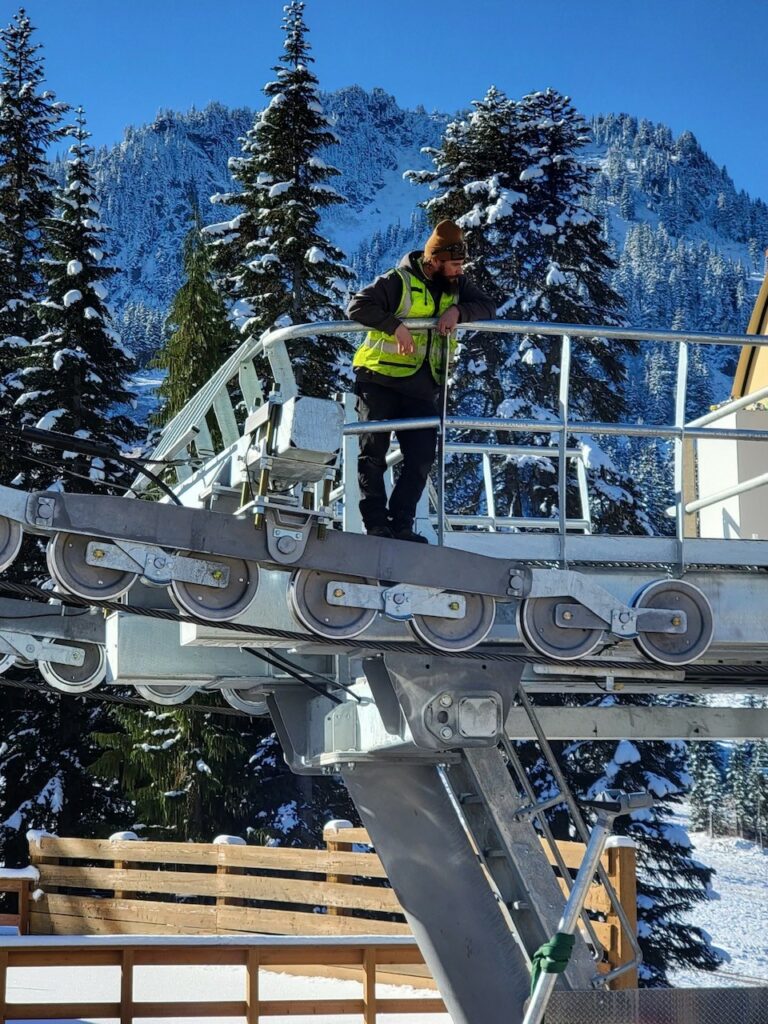 Hi everyone,
We have some exciting news to share about Kehr's Chair. First, an update from Vince:
"We all had a common goal, and that was to install a new lift and be ready for winter. Well, we made it…we crossed our last milestone by passing our State Acceptance Test, also known as a load test. We do have some punch list items to address, but we are ahead of schedule, and I am excited to announce that we will be ready for operations once Mother Nature provides us with proper snow coverage on Showcase. Everyone who had a part in this project dedicated so much of their time and effort over the past six months in order to get us here. I want to thank the SkyTrac construction team, U.S. Forest Service, Bowen Construction, Langdon Electric, and most importantly our own employees here at Stevens Pass who jumped in when asked to help. As I transition out of project management and back into resort operations, keep an eye out for additional operational updates as we prepare for the 2023-24 season…and I'll see you at Kehr's first chair ribbon cutting."
In addition to the integral partners that worked to bring this new lift to life, I want to thank Vince for his leadership on this project from start to finish. The outcome of this project owes much to Vince's guidance, meticulous planning, teamwork and unwavering commitment. We have reached a huge milestone, and as with any piece of machinery, we're excited to get to know the new lift as we prepare to put it to use this winter.
We'll confirm our opening day as we get closer to our target date of December 1. As you know, opening the resort depends on natural snowfall, which means we are eager for Mother Nature's cooperation. We're all excited to get going and we'll keep you posted!
More soon,
Ellen & Vince
📷 of Bobby D. from Skytrac taken by Sharon Bishop