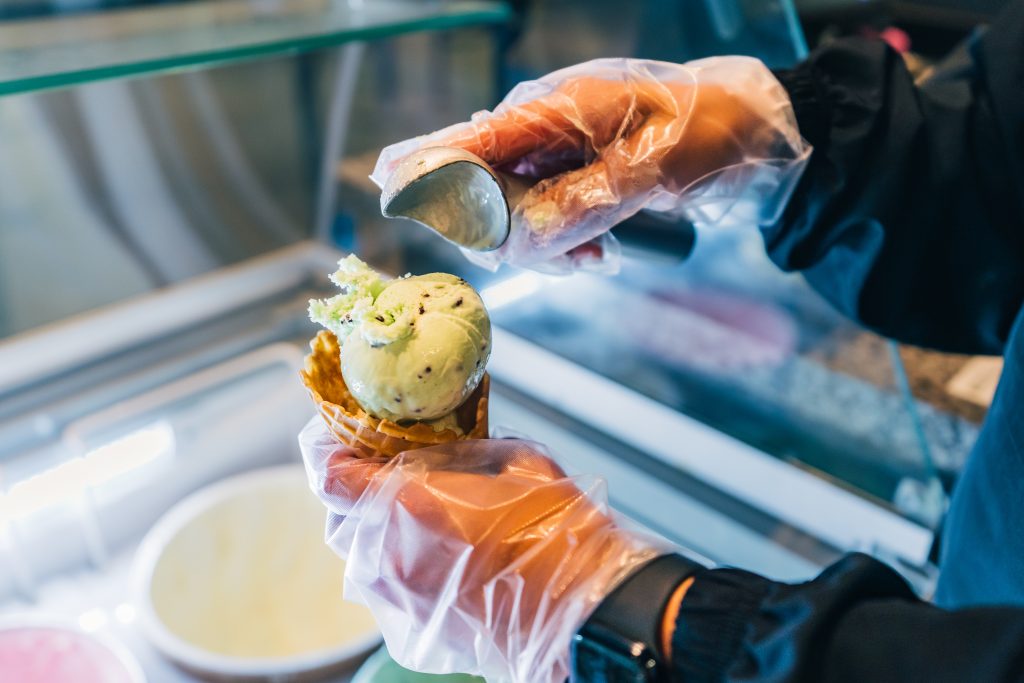 Photo by @adamjsanders
Hi everyone,
I want to share some reflections on my first full summer season at the Pass. It has been a true joy becoming part of the team – our employees show up every day for each other, our guests and for this mountain. There was no question we would get the Bike Park open, and our team appreciated the support from our community as we worked through a very wet spring. Thank you to our team members and guests who made the Bike Park possible and shared in the excitement with us this summer.
August was hot and humming with guests, which was exciting to see. New this summer, our Food & Beverage team added a complimentary scoop (which was more like 3!) of ice cream to every day ticket sold. It was fun to see everyone enjoying a sweet treat – and kudos to Jamie and Tori who handed out 5,049 scoops of complementary ice cream this summer.
After Labor Day, things changed when the Bolt Creek Fire sparked just over 10 miles to our west. We were seriously concerned and immediately began preparing for the worst. Several of our employees were sent home to prepare for evacuations, and fire mitigation measures were put in place on our mountain. Anyone who has experienced Highway 2 recently knows the situation is still very real as trees continue to smolder and flare-ups occur. We remain grateful for the attention and dedication of the first responders who continue to work on containment, and for the WSDOT workers clearing hazardous trees and debris.
We put our people first, and that sometimes meant we had to close operations due to safety concerns of unhealthy air quality. It's not what we wanted, but it's what needed to happen. Thank you to our guests who showed up when we could open, and for understanding why and when we could not. Everyone at the Pass appreciates your patience and loyalty through a tough end to the season.
We are now in full preparation for winter. We kicked off hiring for ski + ride season back in July, and I'm happy to report that it's going well…but we're not done yet. Staffing and preparedness for the winter remains our priority until opening day and beyond. You'll be hearing more soon about progress with staffing, a look ahead to operations, and about the people you already know and love from the Pass.
Take care,
Ellen