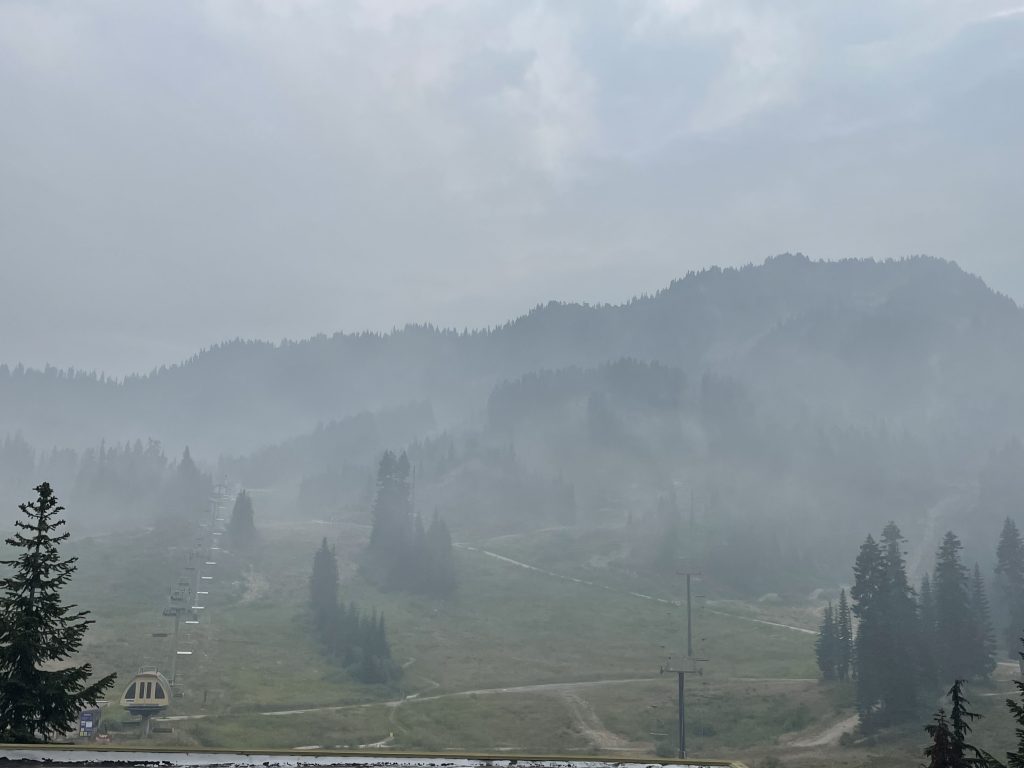 Hi everyone,
Last week felt like a turning point as the threat of the Bolt Creek Fire subsided, people returned to their homes, and Highway 2 was close to reopening­. I certainly was optimistic that we would reopen for the remainder of the planned summer/fall season. However, the reality of the situation is there are fires burning in multiple directions (both west and east of us), and poor air quality continues to impact our ability to open and get work done midweek. We also have emergency personnel, including firefighters, who continue to bravely work to contain these active fires. Compounding things, the stability of conditions near Highway 2 remain unpredictable.
Given the state of air quality at present, and the unlikely chance of improvement in the coming week based on immediate and mid-term forecasts, we have made the decision that we will not extend the season. That means this Sunday, October 2 will be our final day of summer operations, as planned. We will make our best effort to open daily throughout this coming weekend, but it will depend on air quality. Both our company policy and Washington state regulations influence outdoor work in poor air quality, which has been the case over the last few weeks. Our priority is, and will always will be, the safety of our employees and guests. We will continue to provide operational updates every morning through Sunday on our social channels.
We are disappointed that the air quality and road closures have impacted everyone's ability to be at the Bike Park with consistency over the past few weeks, but we are extremely grateful that the impacts of the fires have not been worse. On behalf of the team up here, thank you to all of the emergency personnel, firefighters, and WSDOT workers still working on the Bolt Creek Fire, and other fires in the area. After we close, we will utilize the days we have with safe air quality levels for our employees to work outside to tear down the Bike Park ramps and prep trails for winter before too much moisture sets in.
Most importantly, I want to say a huge thank you to the entire Stevens Pass team who have worked hard to provide a memorable experience at the mountain this summer. Re-opening for summer activities and Bike Park was incredibly special and, of course, thanks to all who have joined us for the fun. We are all excited for the return of Bike Park next summer and can't wait to see you this winter.
Stay safe,
Ellen