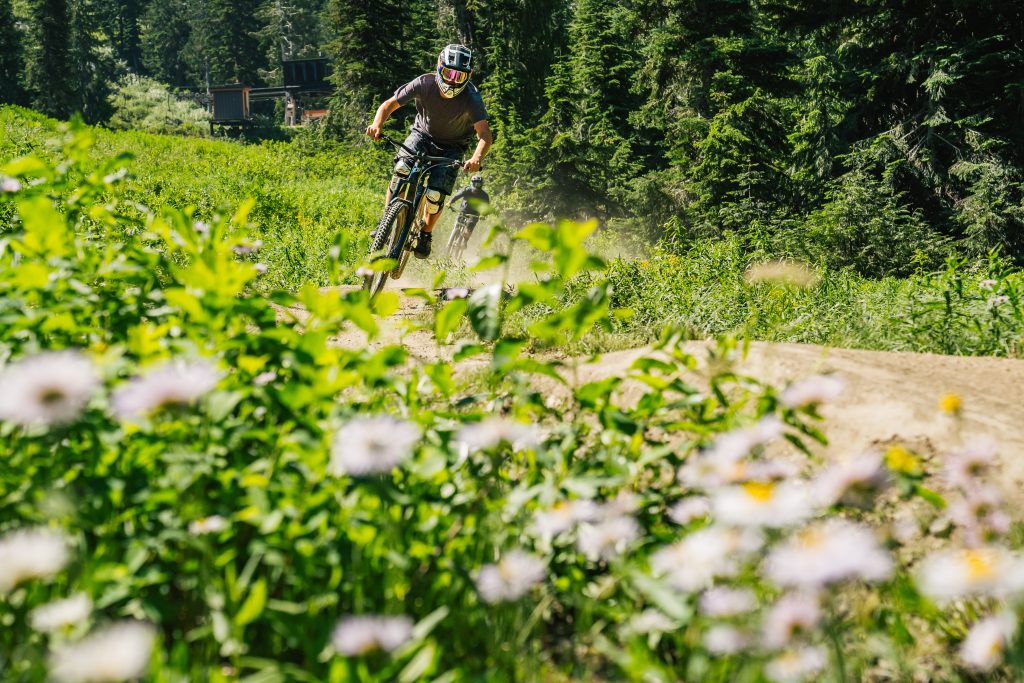 Greetings from the Pass –
To start with an operational update, we will have all bike trails open this weekend! Lichen It opened last Friday thanks to the continued efforts of our hardworking trail crew. The team kept that momentum throughout this week and Lovin' It is now open as well. It has been great to see so many guests enjoying the trails and everything Stevens Pass has to offer this summer (including the ice cream…). Also, as a reminder as we get closer to September, the Bike Park will be open on Labor Day (Monday, September 5th), and we hope you can visit us over the long weekend.
While summer is in full swing, the team also has the upcoming winter season on our minds and that prep work is well underway.  Since my arrival in early June, in addition to support of the Bike Park, my primary focus has been on hiring to be 100% staffed ahead of the ski and ride season.  Most of our winter jobs are now posted and we appreciate your help spreading the word that we are hiring for a wide range of roles.  We have full-time, part-time, day and night positions that all start at $20/hour, with benefits that extend beyond a season pass (but that's a great one too).  If you know of anyone who may be interested in joining our team this winter, all of our current openings can be found at Stevens Pass Careers, or we're available by calling us directly at 206-812-4510.
Hope to see you at the Pass this weekend,
Ellen