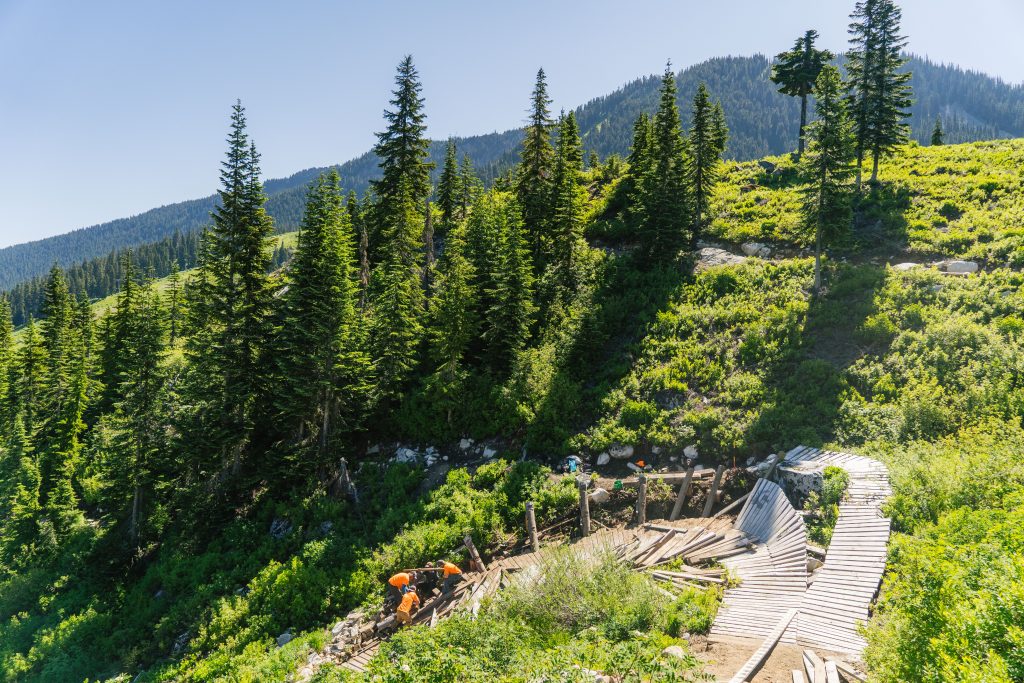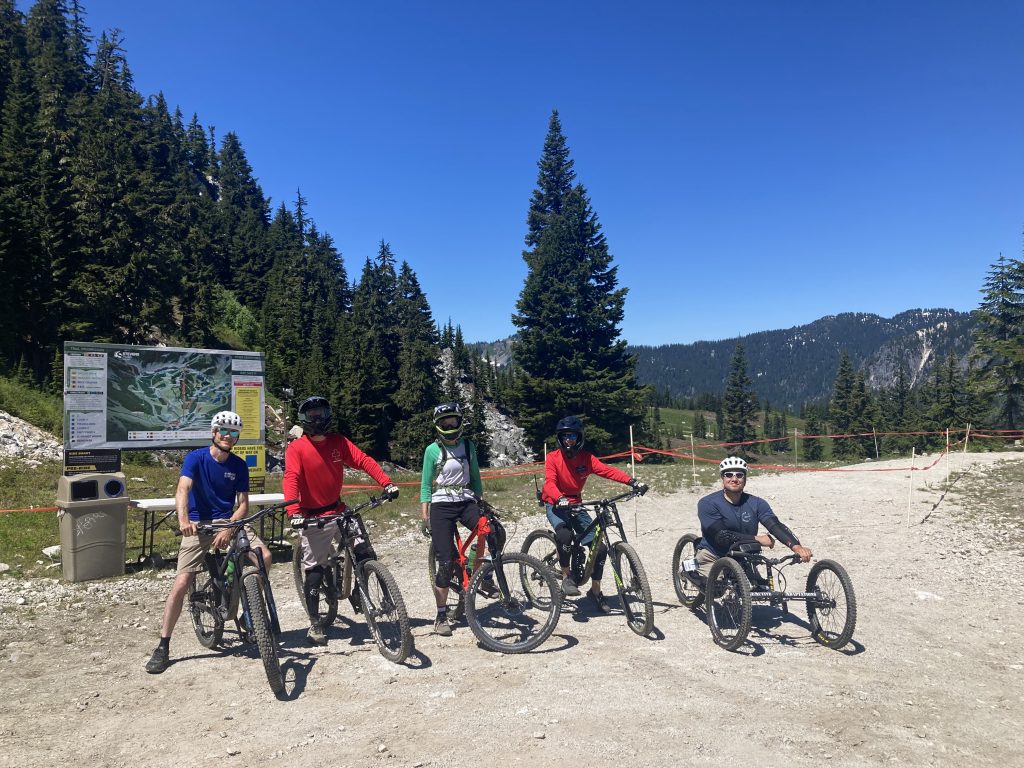 Hi, Everyone –
It's been a busy week and there is a lot to share. To start with the most important news – we have new opening dates for our Bike Park! We will be opening for our Bike Park season pass holders on Thursday, July 28, for a day of early access. The Park will open to everyone the following day – Friday, July 29.  If you are not aware, the RV lot is also open for reservations throughout the summer from Wednesday through Sunday nights.  For more information on this, please check out our website.  Our hours will remain the same: Thursday – Sunday, 10am-6pm.
What will be open?  We'll have green, blue, and black trails to ride with more details next week.  What has been done?  We have either repaired or replaced 10 bridges and moved ~125 yards of dirt for trail and berm rebuilds with the help of a Marooka, 2 excavators, and 3 hand crews.  I know I say it every week, but it needs repeating…the Trail Crew has been doing an incredible job and the trails look amazing. I also want to thank our Stevens Pass Bike Patrol and Outdoors for All for supporting trail testing this week.
Between now and the Bike Park opening, we are also excited to welcome back one of our favorite events – the Northwest Mountain Challenge, over the weekend of July 22-24. If you're able to join us for the 3rd installment of this exciting archery event, please be aware of a few schedule changes to our normal operations:
Granite Peaks Lodge will have extended hours + offerings, open 8am-10pm on Friday + Saturday and 8am-6pm on Sunday
For everyone's safety with the archery event in progress, hiking during the three-day event will be limited to guided tours only
Scenic lift rides will be available, but guests are required to ride Hogsback both up and down 
The disc golf course will be closed Friday, Saturday, and Sunday to accommodate the event
I'll share more details about the Bike Park opening next week, and we look forward to welcoming bikes and riders back to the Pass!
-Ellen