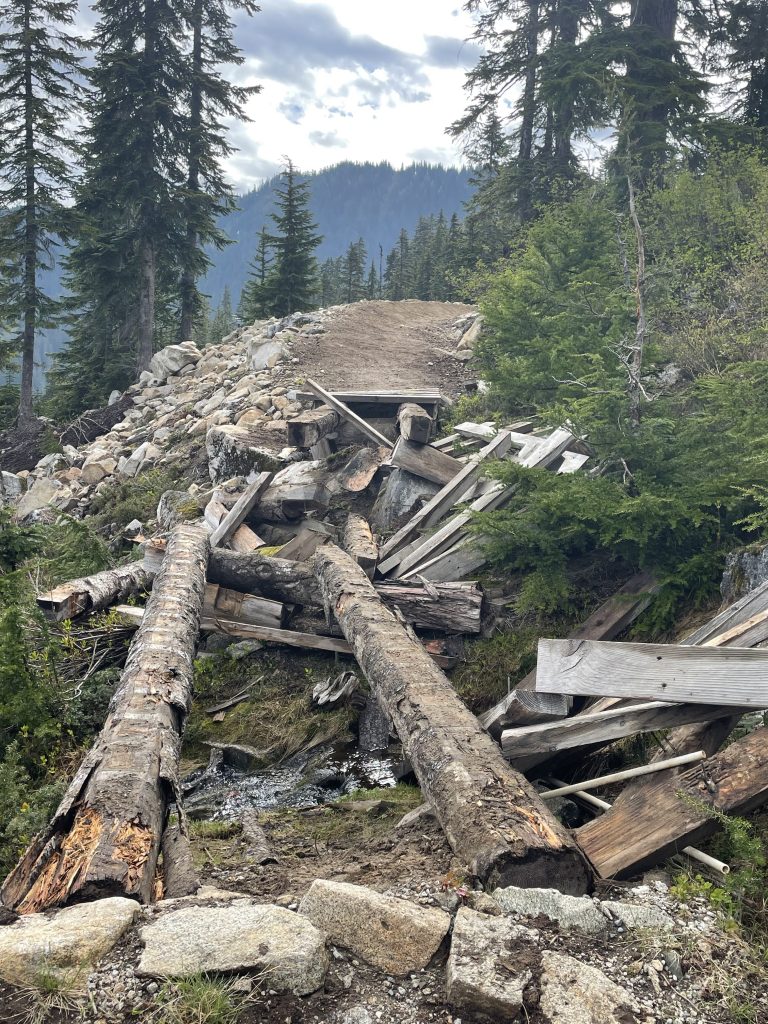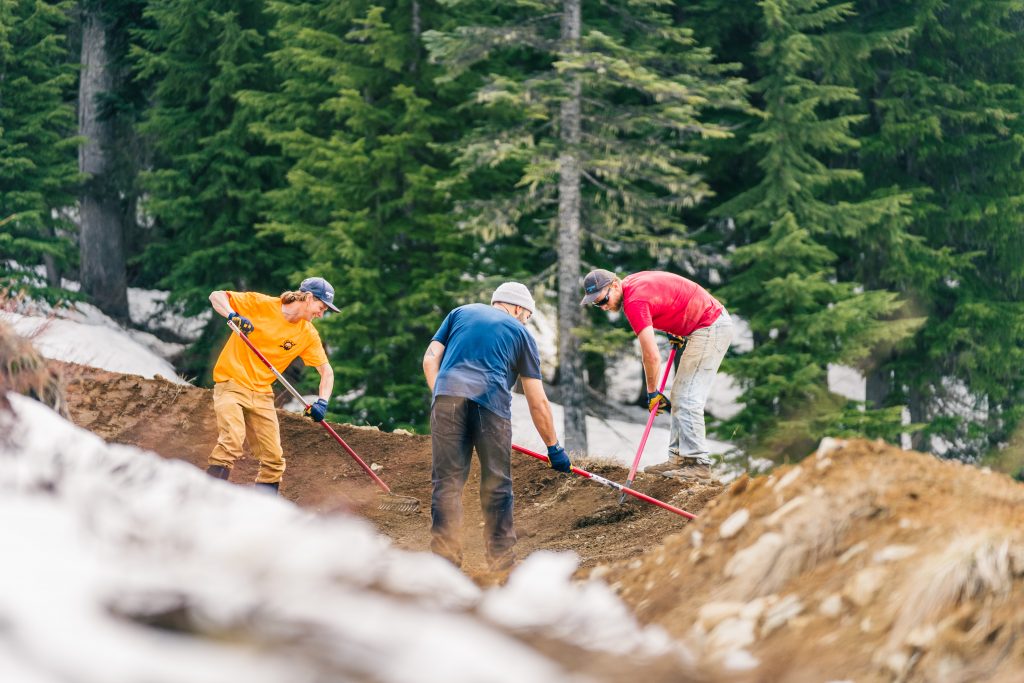 Our trail crews working hard to build, shape, and construct the return of the Stevens Pass Bike Park 📸 @adamjsanders & trail crew
Hello,
I'm going to dive right into all things Bike Park – We've made some really amazing progress over the last five weeks – and a HUGE kudos to our Trail Crew for their relentless hard work, positivity, passion, and dedication. While there's still work left to do, we wouldn't be where we're at without them!
As I mentioned last week, we now have a second mini-excavator on the mountain. With the help of these two machines, our Trail Crew has been able to focus on shaping trails while the areas with bridges continue to melt out.
Our teams are focused right now on bridge repair, rebuilds, and – in some cases – complete replacement. With respect to the replacements, we have three bridges to replace, particularly as they span over protected wetland areas, and there are no "ride-around" options. It's worth sharing specifically that our Trail Crew is working on Golden Spike, Rock Crusher, and PBR – so when we open, we can offer a trail for each skill/ability level. This work requires skill and experience, and we're adding resources to ensure we are moving as quickly as possible (without sacrificing safety, of course).
We still aren't quite ready to put a firm date on opening, but I can say that we are on track to open in July. I will be back next week with another progress update. In the meantime, I hope you come up and join us for sightseeing, hiking, disc golf, and great food at the GPL. We continue to be open Thursdays-Sundays from 10am-6pm.
The whole team is grateful for your support and encouragement. We are getting close to the highly-anticipated return of the Bike Park and we can't wait to share the excitement with you (soon!).
More to come.
-Ellen