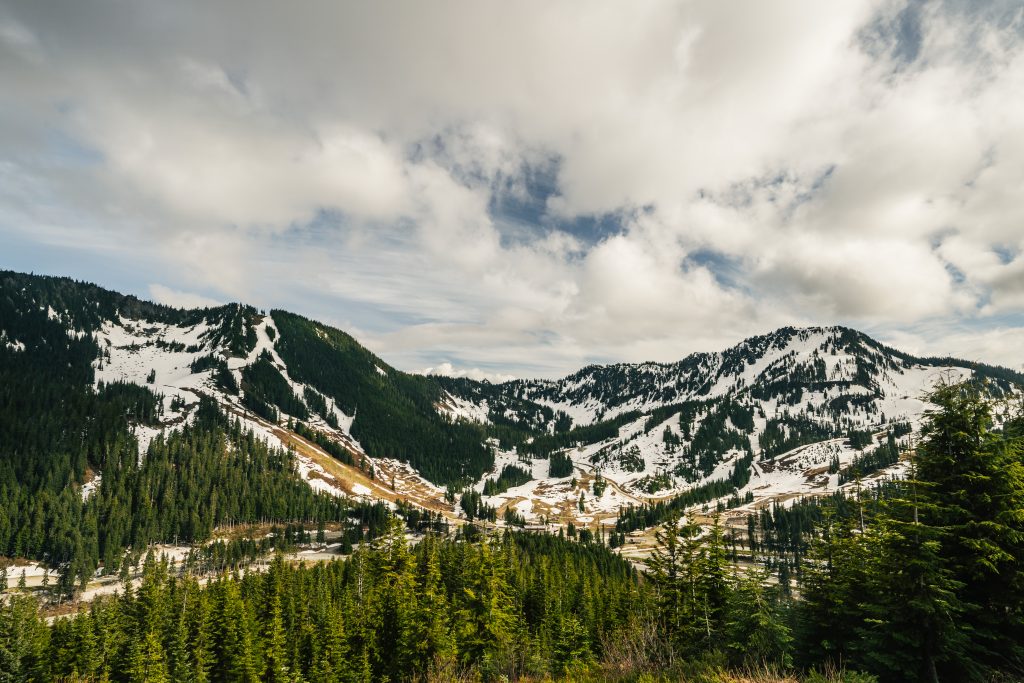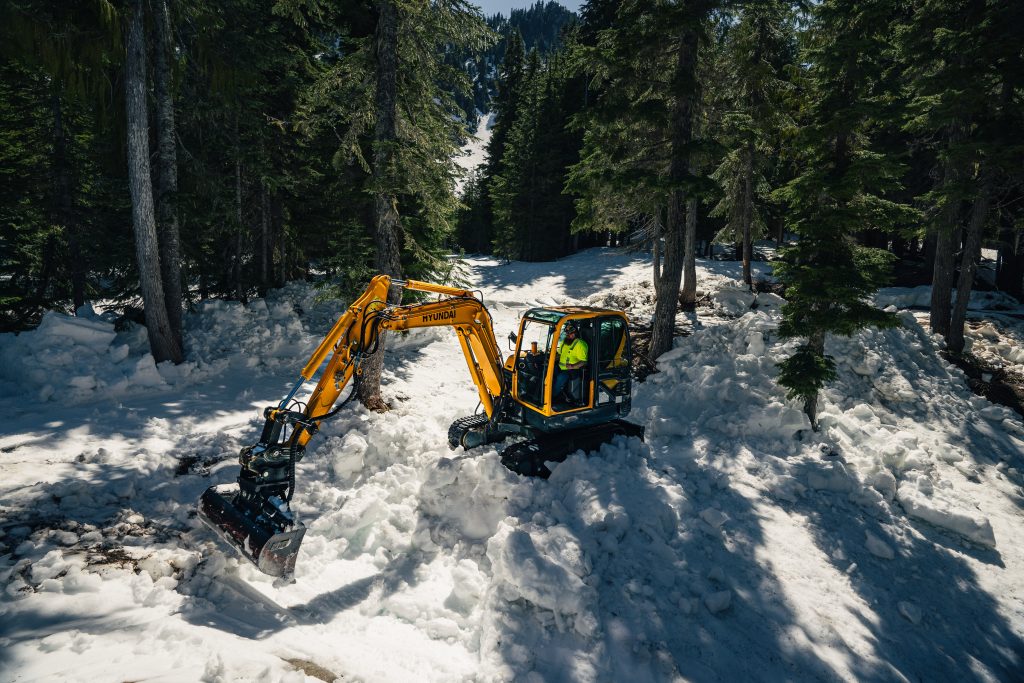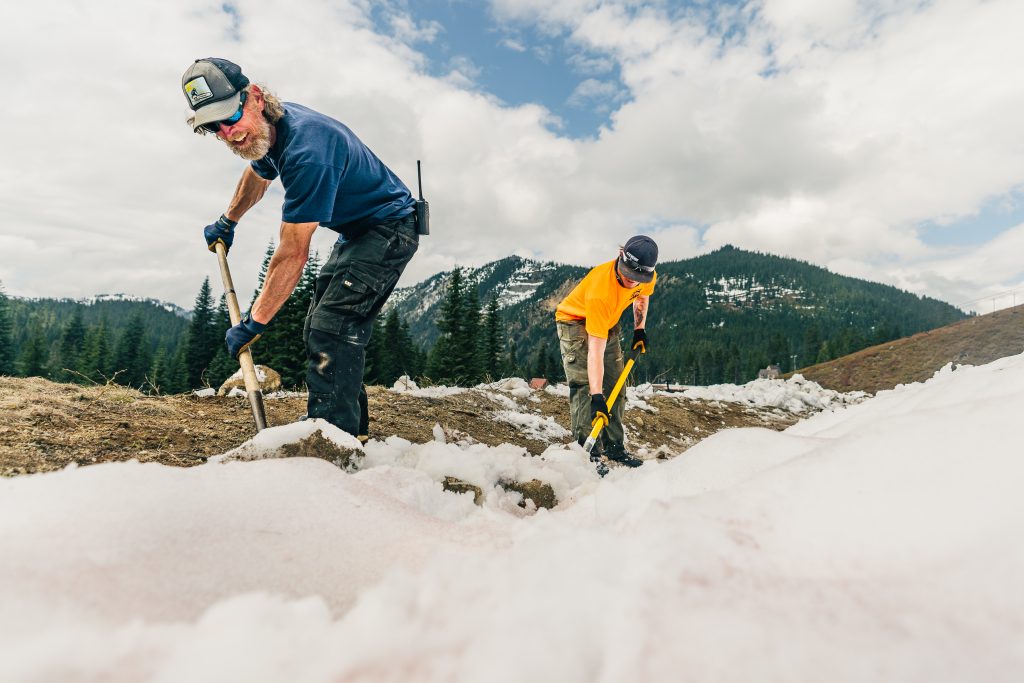 Greetings  –
After four days of beautiful, sunny weather at the Pass, the clouds have returned to blanket Big Chief and Cowboy Mountain. It's also now week four for me, and I've been spending a lot of time with the team and learning about the history of Stevens Pass. A highlight for everyone was opening this past weekend and welcoming guests back to the mountain.
I also have an update on the progress with the Bike Park.  The warmer temperatures have been a big help, but we're still in the thick of digging out trails and rebuilding features.  The teams are working incredibly hard and everyone is eager to get the Park open.  That said, we have a lot of trails to shape and features to repair before we're ready to ride.  We've brought in a second mini-excavator to help out, and while we're making solid progress, we need a bit more time.  To keep everyone in the loop as the park continues to come together, we'll be providing a weekly update until we're able to confirm our opening date.  This post has a few photos that highlight progress and a few of our current projects (Marooka Motion, PBR, and Rock Crusher).
In the meantime, please come up and join us for a scenic ride, guided hike, or a round of disc golf. Bull's Tooth and T-Bar are both open with some terrific offerings, and  — of course – we'd love to see you.  As a reminder, we're open this Friday, July 1 – Monday, July 4, 10am-6pm. Following the holiday weekend, we'll be open Thursdays-Sundays, 10am-6pm.  If anything shifts with our hours of operations, we'll be sure to let you know.
The team up here truly appreciates everyone's encouragement, patience, and understanding. We're working hard and you'll get to see it soon!
-Ellen