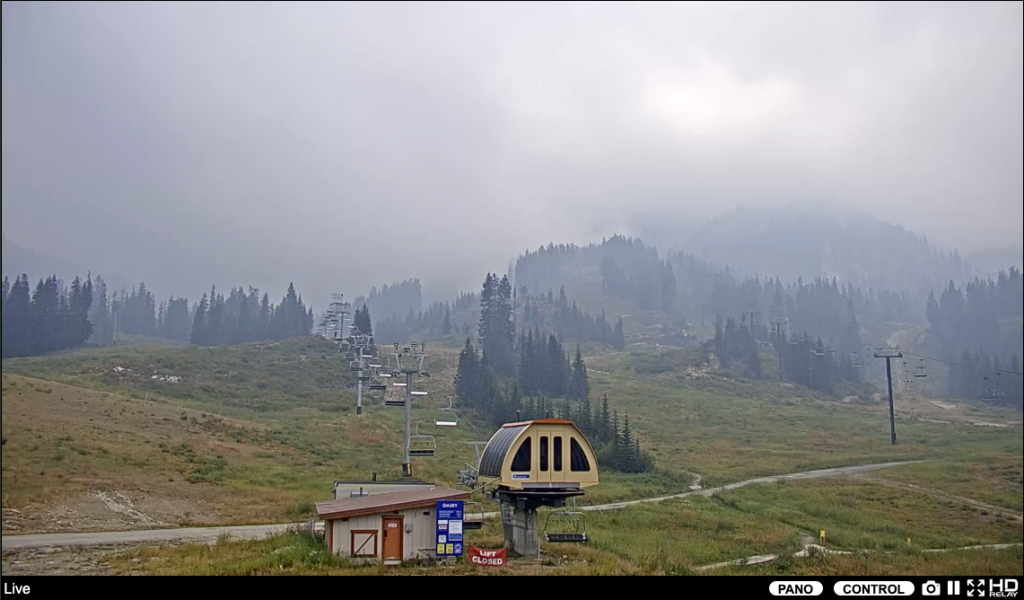 Hello everyone,
Air quality continues to fluctuate, but we are happy things are beginning to improve. We are carefully watching the forecast (especially wind) and remain hopeful that conditions will continue to improve. As this happens, we will focus on reopening.
As we look ahead to reopening, it is important to know that it will be a process. Some of our employees were displaced, and some are still unable to get to Stevens Pass, as Highway 2 remains closed (we anticipate this to be the case through at least Monday). As our team returns to work, we are focusing on cleaning up. We have safety checks to do, trail maintenance, outdoor spaces that need to be wiped down, food that needs to be purchased and prepared, and equipment that was in place to protect the resort (which thankfully wasn't needed) that needs to be put away.
We appreciate your patience as we work through the safest reopening plan for everyone, including emergency and firefighting teams who are still working on containment efforts, and the WSDOT workers who are clearing the highway.
We will continue to post updates, so please keep an eye out – hopefully the next one from me will be about reopening here at the Pass.
Thanks,
Ellen