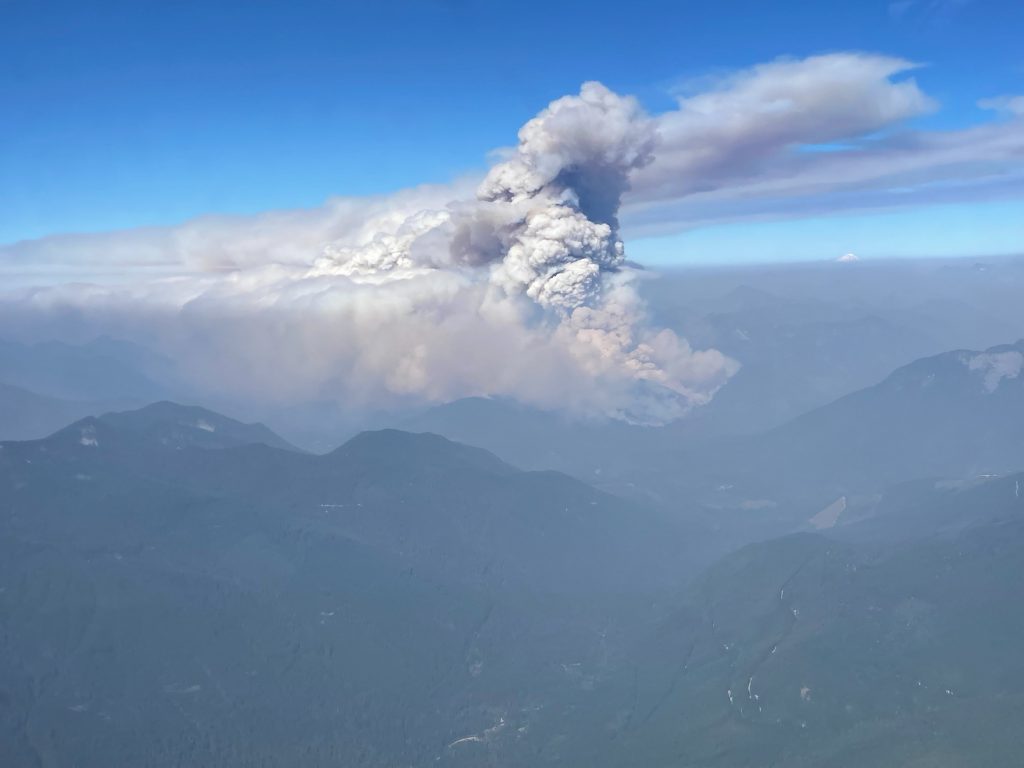 Hi everyone,
The Bolt Creek Fire started early last Saturday morning and spread rapidly throughout much of our community in the western Cascades. We closed our operations as soon as we understood the magnitude of the situation and our focus quickly shifted to preparedness and supporting firefighting efforts. This has been challenging for so many in our community, including several of our employees, who were displaced due to evacuation orders. We've been carefully monitoring the fire's activity and conditions, such as weather and wind patterns, and we are cautiously optimistic as firefighters and first responders work on containment efforts, and we are happy to see residents are safely starting to return home.
While we would love to see visitors back at the Pass as soon as possible, our top priority remains the safety and health of our employees and guests. Even as progress is made on containing the fire, there is a lot of smoke that has settled into the summit which continues to impact air quality. If the air quality index is at unhealthy levels, we will not open operations. This number is fluctuating based on wind direction and behavior, and we continue to watch it closely.
Importantly, Highway 2 remains closed between roughly Index and Skykomish as debris and hazards are cleared from the roadway. While the road may open in the coming days, it will likely be limited, and we are mindful to do our part to reduce congestion in the area. We want to particularly thank all first responders and the Washington State Department of Transportation for their hard work and dedication in keeping us safe and managing through all aspects of this fire.
We are concerned about our community, and hope everyone is safe. We will continue to monitor the situation and provide operational updates as they come.
Take care,
Ellen