While the days extend and we start to see increased sunshine, we're coming to a close on a ski season unlike any other. There are some things we'd love to keep for next season, like the 570+" inches of snow we received this season, and a few things we'd love to kick to the curb, like operating in a COVID environment. When we opened our season on December 4, our main goal was to open and stay open and we're happy to have met that goal so far. We couldn't have done it without the dedicated hard work of all our employees and the daily support from our guests.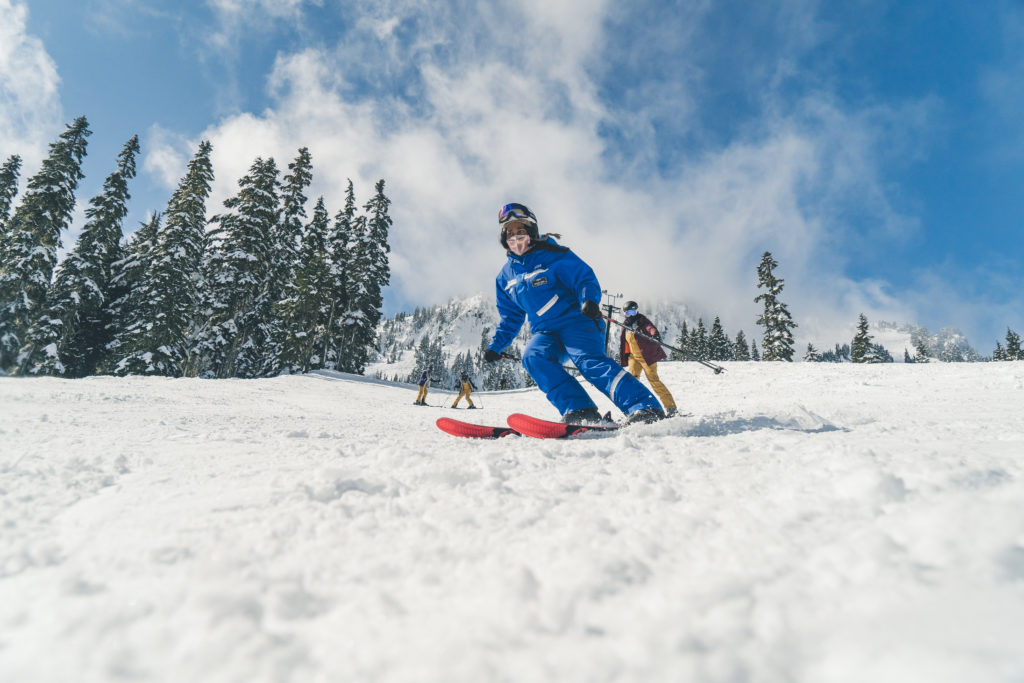 As we wrap up the final two weeks, there are a few operational details to communicate before we put the 20-21 season in the history books. We will be closing the backside, including Jupiter, Double Diamond and Southern Cross, for the remainder of the season on Sunday, April 4. Crews will be working to clean up these areas over the next two weeks, and we expect to open the Mill Valley to snowmobiling once crews have had the opportunity to wrap up closing operations.
Despite the closure of the backside, we do expect to have lift operations on frontside lifts. As we move forward over the next two weeks, we intend to use available mountain resources as efficiently as possible to serve the most amount of terrain. During the final two weeks and after the season, normal uphill access rules will apply. We urge anyone interested to check the uphill access hotline (206-812-7847) before coming to the mountain and to follow the designated uphill travel route posted on our website. Remember that if the blinking yellow light is on at the top of the clock tower, uphill access is prohibited at that time. For further information, please follow this link to Mountain Safety information.
Last week, we announced the opening of pass sales with the exciting news that all pass products will be discounted 20%, driven by our goal of making skiing and riding more accessible for everyone. Passes are on sale at epicpass.com, and it's important to lock in your pass to ensure the best price.
We are currently discussing summer operations and will update guests as soon as these decisions have been made.
Finally, we want to extend gratitude for the support the mountain community has provided throughout this season. We're incredibly proud to be a part of the Stevens Pass community, and it continues to be an aspect that drives us each day to better our operations. Enjoy the final turns of the season, and don't be afraid to let out a hoot and a holler as you're carving through the spring snow.