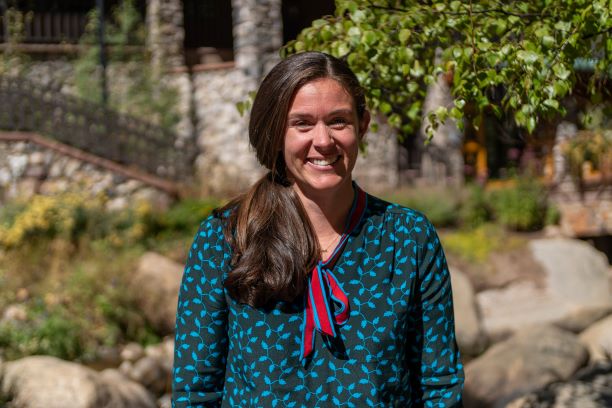 Good Morning —
I'm really thrilled to start the day with some exciting news…we have a new GM here at Stevens Pass! Ellen Galbraith, whom many of you met several months ago, will be stepping into the role in early June.
I have the utmost confidence in Ellen as she joins the Stevens Pass family. Her passion for skiing and the outdoors is unmatched, and her background and experience aligns perfectly with the values we hold here. Her family roots are here in Washington, and she's a UW alum (where she spent time at Stevens Pass and was also a ski coach for Team Alpental-Snoqualmie). She brings nearly 20 years of mountain operations experience, which is invaluable as she begins this new role — you can read more about her below in the note I shared with the Stevens Pass team earlier this morning.
Ellen has always felt the pull to come back to the PNW. This was reinforced when she came out to help the team earlier in the season – she did this because she wanted to, not because she had to. It was during this time that she really understood the magic of this mountain. Her passion, experience, team-first approach, and commitment to preserving the heartbeat of what makes Stevens Pass special should also inspire confidence from all of you.
While we've made many strides forward, we also recognize there is work still to be done. We are excited about the future, and your ongoing feedback is part of how we continue on this path of improvement.  
I will be supporting Ellen through a transition period this summer, and I will continue to be involved in an advisory role moving forward. I think you all know by now how much I love this place. I'm deeply invested in seeing the team, the mountain, and our community succeed – together.
While I'll be returning to Lake Tahoe, you'll still see me on the slopes of Stevens from time-to-time, and hearing from me periodically via Fortune Telling, too. Ellen will take on the torch of regular communication from me this summer, so you don't need to worry about that.
Please join me, and the Stevens Pass team, in welcoming Ellen on board. I know you will all greet her with open arms and optimism, just as you did with me.
Until next time…
-Tom
---
Stevens Pass Team –
I have some big news this morning – I'm thrilled to share that Ellen Galbraith will join Stevens Pass as its new General Manager & VP. Many of you met Ellen when she jumped in with both feet to support us earlier this season, taking a hands-on approach while at the mountain. Her passion for skiing (and this industry) and years of mountain operations experience, combined with family roots in Washington, and a love of this very special mountain, make her the perfect person for this role.
Ellen joined Vail Resorts in 2003 as a member of the Beaver Creek Race Crew and also worked as a snowcat operator, later rising to the role of Manager of Racing. She ultimately became the Director of Mountain Operations at the resort, where she stayed until 2019. After 16 years at Beaver Creek, Ellen went west to Northstar, California as Senior Director of Mountain Operations. After two seasons of managing operations at the resort, she jumped at the opportunity to support broader business growth while representing the in-resort perspective, accepting the role of Chief of Staff to James O'Donnell, Mountain Division President at Vail Resorts.
Ellen grew up on the slopes, later becoming a talented ski racer. She attended the University of Washington, where she could follow her passion in the mountains and be closer to family. While at UW, she was a ski coach for Team Alpental-Snoqualmie. All of this is to say Ellen's love of the mountains runs deep.
She also has a history with Stevens Pass, having skied there in college – she even rang in the new Millenium on the mountain on New Year's Eve 1999! She has always felt connected to our mountain, with the drive to get to know it better, so when this opportunity presented itself, she jumped at it…and I'm so glad she did! I have full confidence in Ellen as she steps into this new role and guides the mountain – and this incredible team – into a new chapter. Her passion, experience, team-first approach, and commitment to preserving the heartbeat of what makes this mountain special will be critical to the future success of the resort, and to all of you.
While I've been here these last four months, I've been so inspired by all of you. I keep saying it, but I mean it – there really is something so special here, and it starts and ends with this team, every single day. You have all shared so much with me, and I'm honored to be part of the Stevens Pass story. I remain committed to ensuring a positive future here – I will support Ellen through a transition period this summer, and will stay on board in an advisory capacity moving forward.
We continue to be headed in the right direction…but we also know there is work yet to be done. As the heartbeat of this mountain, you – the team – are critical to everything we do. We've heard you, and will continue to make your experience here a priority.
Ellen will make her way to Washington in early June. We will share more about that timeline and related opportunities to meet her as she gets situated soon. In the meantime, feel free to reach out directly to welcome her to the Stevens Pass family.
I want to thank you again for welcoming me so warmly, and for being open and honest along the way. The future – and vibe – is bright!
SPKA…
-Tom