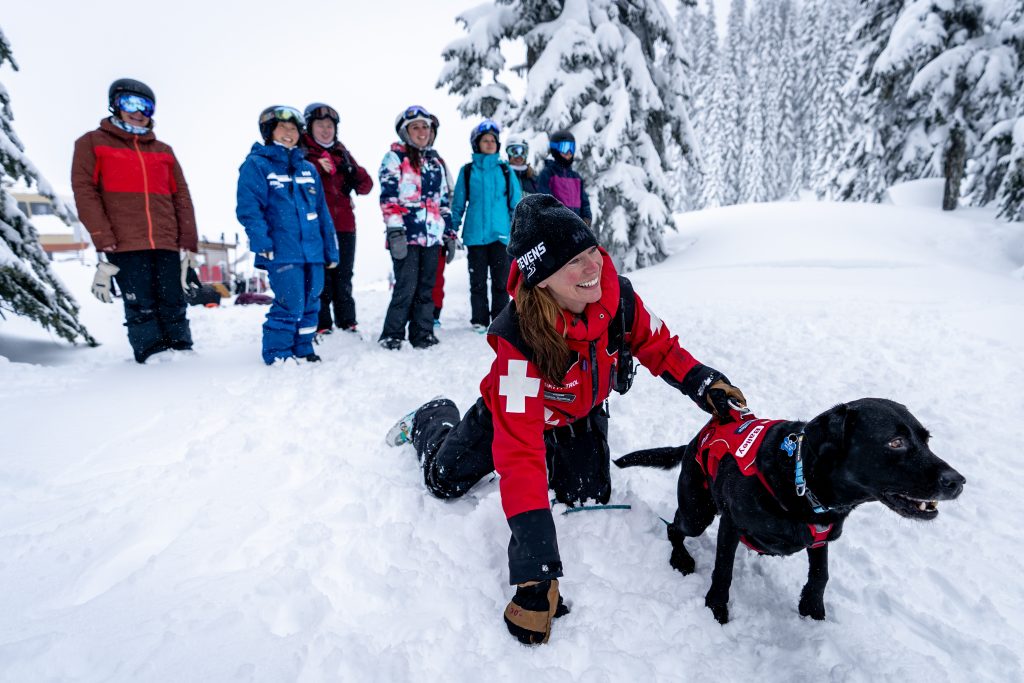 Hello!
Happy International Women's Day – I want to take a moment to recognize and thank all of the incredible women who are part of ski industry history, including those who have contributed to Stevens Pass' legacy, past and present. Women have a critical role to play on the mountain, and as we work to make our mountain spaces more inclusive, we must ensure that women are in the room and have a voice. I'm proud to look around, across all of our resorts, to see women represented, especially as we continue the work in driving towards greater inclusion and equity.
A few important updates for you today:
· As shared yesterday, we're officially open until Sunday, May 1. We plan to be open every day, but available terrain will depend on conditions, of course.
· I'm beyond thrilled to share that Spring Fest and Pond Skim are back! We will close out our season with these traditions, which will take place on our last day of the ski/ride season. More details to come, but I'm pumped about this, and I know you will be, too.
· Importantly, as is the case every year, as part of our agreement with the US Forest Service, the backside of the mountain will close on Sunday, April 3 for the local snowmobiling community.
· Speaking of lifts – 7th Heaven has remained closed this week because of the conditions that presented after the rain. If you can believe it, pretty much the entire ridge of Cowboy Mountain slid down when it rained on two feet of snow…that debris is now covering the runs off 7th, making them impassable. With the addition of firm conditions in the morning, and it's a double whammy. The closure is 100% in the interest of safety. Hopefully, the snow in the forecast should help us out.
I appreciate you all, hope to grab some laps with you soon!
-Tom