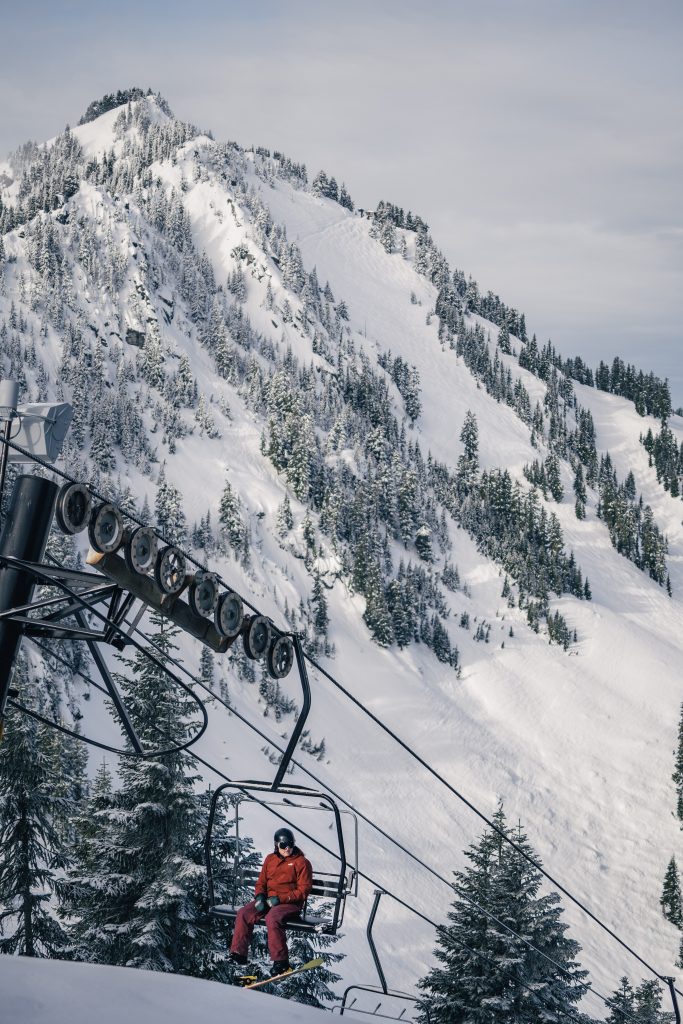 Hello, and Happy Friday!
I want to give a brief conditions update. We've gotten quite a bit of rain and a trace of snow throughout the week, but the forecast for this weekend looks clear. Conditions off-piste are a bit rough, but we're hoping that the sun being higher up will soften the snow. We may continue to see a few hard snow holds, or areas closed from slide debris for your safety – please make sure to check our Ops Twitter feed for real-time updates; you don't need a login to access it.
A few other thoughts as we head into the weekend:
I'm really looking forward to the 38th Annual Sven & Glenn Telemark Race this Sunday. Sven was a dear friend of mine, and both he and Glenn play an important role in Stevens Pass' history. I Telemark skied at Stevens Pass 25 years ago because of the influence and inspiration from Sven – I even raced in this very event back then (but wasn't much good…like I said, I was inspired).
Our lift ops team is doing great, and I'm really proud of everyone. Yesterday we welcomed another lift crew from Heavenly, though this will be the last group for the season. They've been awesome team players in coming up to help out over the last several months. It's really cool to see everyone get to know each other and work together towards a unified goal. We also have people coming from several other resorts across our network starting mid-month, after their home resort closes. More on this another day.
Speaking of lift ops, we are still hiring! For anyone on the lift ops team (current or new), we are offering free bike park haul passes for those who work at least two shifts per week through the end of our extended season.
I also want to address our night ops. I know there has been frustration with what we've been able to open for night skiing/riding this season – and I certainly understand the disappointment. We have focused our efforts around opening of lifts + terrain for day operations, as well as ensuring that we have a night offering during our scheduled times. Ultimately, this comes down to staffing. We have been working hard to ensure that lift operations are fully staffed. We have just enough people for lift operations during the day, but these team members can only work so many hours in a day, and also need time off. I appreciate your continued feedback, please know it's not disappearing into a black hole – it's really important to me, and the entire team.
Last, but not least, I want to thank our international team members, as the season is wrapping up for many of them. We are so grateful for their hard work, focus, and dedication – seeing their love of Stevens Pass grow has been really special!
Have a great weekend, and hope to see you on the mountain.
-Tom