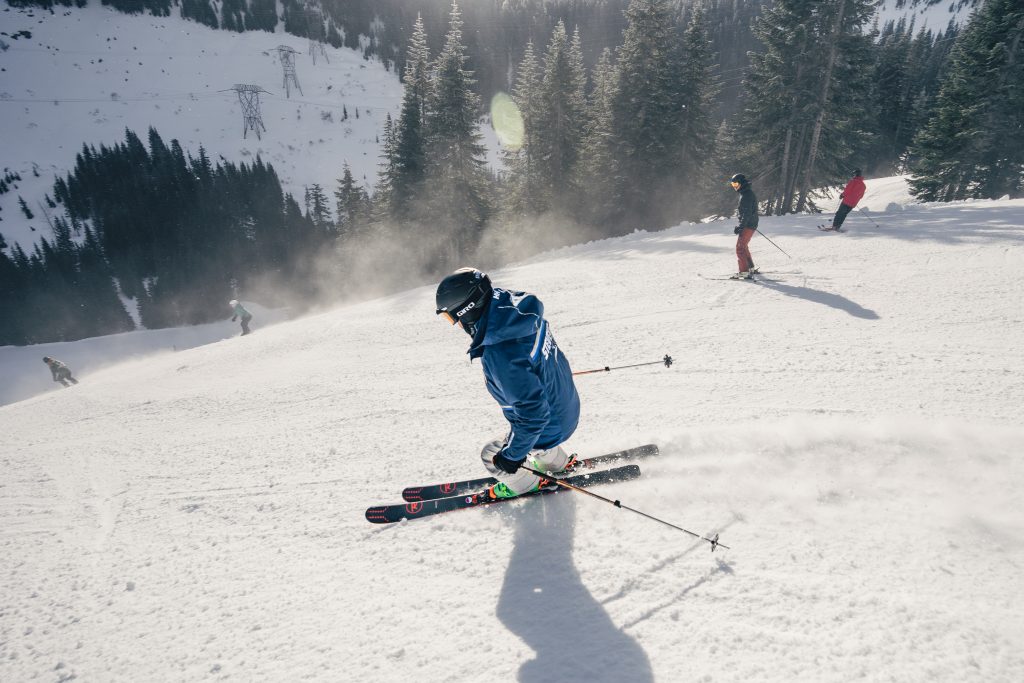 Hi, Everyone –
It's been a busy week, and I look forward to sharing the latest at Stevens Pass:
Double Diamond/Southern Cross had a mechanical issue that I told you about last week – the part did indeed arrive and we thought all was fixed, but experienced some additional complications. We brought in an expert from the Heavenly team to consult, and with that extra support, we were able to get the lift up and running again. This is a great example of teamwork, and the power of our network of resorts, that we're able to tap others with unique experience/expertise to help problem solve quickly and effectively.
I have some news about the backside. We spoke with the US Forest Service and collaborated to allow the backside to remain open to skiers + riders an extra week. This means the backside will now close on Sunday, April 10. Jupiter will be open for backside access until then, with the same hours (daily from 9:30am – 3:30pm). As I shared previously, we close the backside annually around this time, in line with our agreement with the USFS to allow access for the snowmobiling community. It's about a balanced use of land, and remaining good partners to all who love Stevens Pass – and we're glad to be able to add this extra week of backside skiing + riding this season.
Many of you have asked about when Bike Park pass info will be shared – we're working through finalizing a few things, and hope to provide more detail in the next few weeks.
We continue to watch the weather, and while heavy rain isn't forecasted, we will likely see some light precipitation, combined with warmer temperatures. As a result, these conditions may impact our terrain – if we close any runs, please remember it's for your safety (and that terrain wouldn't be much fun under those circumstances, anyway).
Lastly, as you know, passes are now on sale for the 2022/23 season. I know we've faced many challenges this season – I appreciate everyone who has provided constructive feedback and supported the whole team as we have addressed these challenges and course-corrected. While we still have some work to do, I personally feel really good about where we're at, and importantly, where we're going. I certainly hope that you choose to return next season, and into the future, to this place we all feel so passionate about.
Enjoy the end of your week, and I hope to see you on the mountain soon.
-Tom