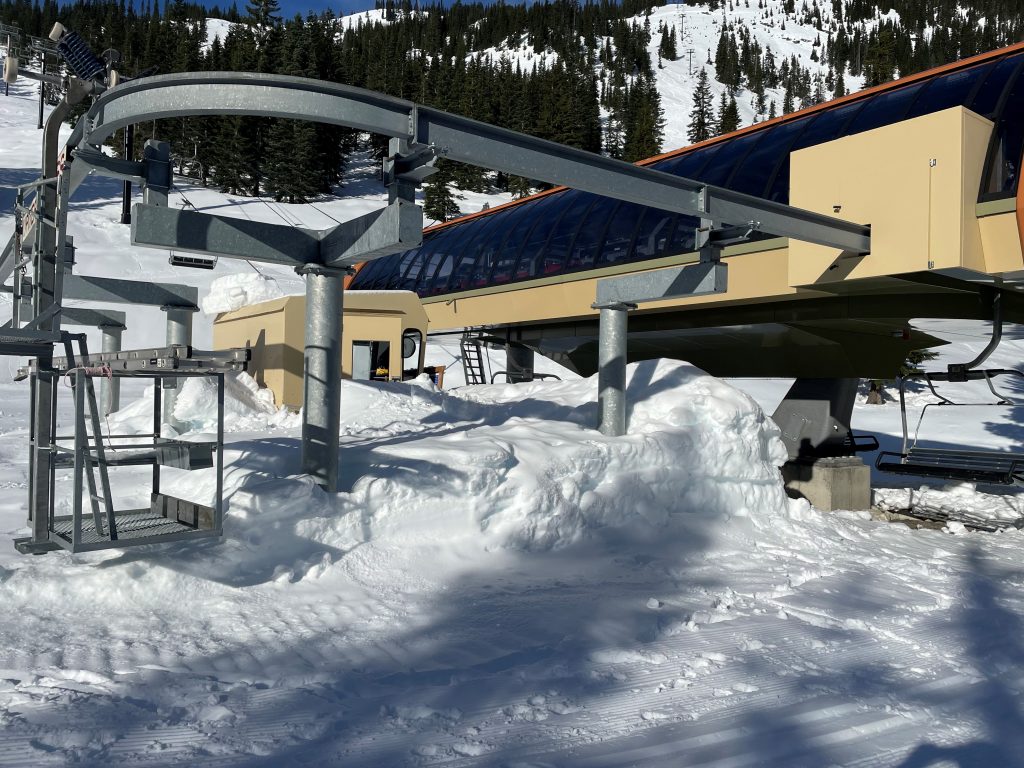 Hello, everyone – it's been a beautiful, Blue Bird day at Stevens Pass! Here's the update for the day, which is another focused on our operations:
We did some more adjusting at the Skyline Express maze this morning, which included merging the lanes into two, pushing the singles lane farther forward, and increasing the length of the chute. This should make it less confusing on pairing up into groups of 4 before loading. Let us know what you think.
I have been getting a lot of questions about lift opening priorities. Our plan is to open all the lifts as soon as soon as we have enough staff and get them trained. In the meantime, we are adding staff and will prioritize what we open accordingly, until we get to 100%.
Right now, we have 7 lifts on weekends, and plan to add Jupiter and the backside this Friday, which brings us to 8 lifts (out of 10) running Friday – Sunday.
Here are the lift priorities after that: Add midweek days to Jupiter so the backside is open 7 days a week; Southern Cross on weekends, then midweek; Double Diamond, weekends and then midweek; Kehr's Chair midweek; Brooks midweek.
Our night lift priorities are to add Skyline first, followed by Kehr's. Until we can get them both open at night, our goal will be to keep Skyline open later on Friday and Saturday nights until 8:00pm. This will require some added shifts by both our day and night team members, and we're working through that, hopefully by next weekend.
On that last point of night ops, we are getting questions about why we are running Tye Mill at night rather than Skyline (until we can open them both). This is primarily because Tye Mill offers more varied terrain and acreage at night than Skyline. There are other operational factors impacting this, but please know we hear you. We want to open all we can at night, we just have to prioritize right now, but serious progress is being made.
Lastly, please check out this photo of the bottom of Jupiter. There is a lot of snow that has to be removed by hand, but we are still on track to open this Friday!
See you on the slopes…
-Tom