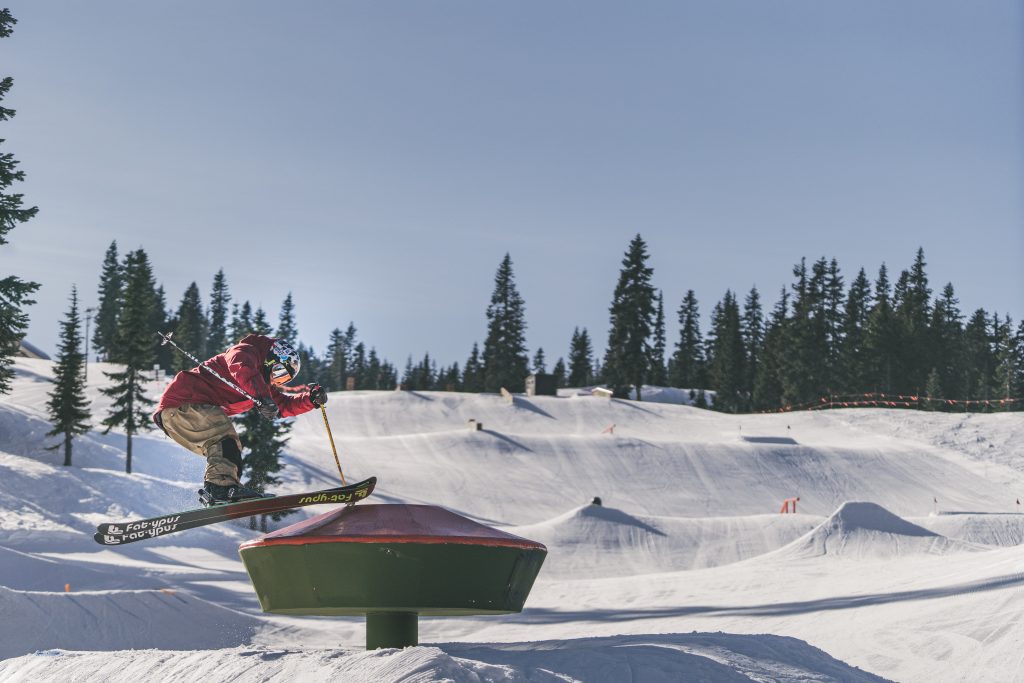 Hi Everyone –
I hope you got to enjoy the 10'' of new snow we got Sunday night! Besides a great pow day on Monday, it really helped the off-piste conditions around the whole mountain. It was also great getting the backside open over the weekend, we are still planning to open it 7 days a week starting this Friday. Hiring and training remain our highest priorities.
One of the many things I love about Stevens Pass is the inclusive nature of the people. There is nothing more important to me than making people feel welcome. Here are a few thoughts along these lines:
I'm incredibly proud of what the Terrain Parks have to offer. There's been a real transformation to be more inclusive across all abilities and levels. It was formerly a big, experts-only park, and when feedback came that people wanted more options, different features, and the ability to learn and literally level-up, the team leaned into the feedback. Our Terrain Parks Crew has worked super hard to create features across ability levels, where it's no longer intimidating, but instead, welcoming. That team deserves a ton of credit, and we all hope you check out our Terrain Parks next time you're on-mountain.
It's important we remain diligent with our health + safety approach. You can find all of our policies on our website, but please remember that face masks are required in all indoor spaces (no mask required to ski or ride, or on lifts/in lift lines).
I also want to talk about Maze etiquette. Each Maze is essentially a small "community" where people work together. On the busiest of days, here are a few things that we can all do to help make things a little more efficient: meeting others around you and joining up (including letting singles into your group); pay attention and keep your phones in your pocket when in the chute; load each lift to capacity; move quickly from the 'wait here/load here' boards; put the bar down when you load, and leave it down until you approach the top ramp. All of these things will allow a smoother experience, and you may just meet some really cool new people in the process!
Today is the start of the Lunar New Year and Black History Month, which both act as another good reminder to make Stevens Pass a place where everyone feels welcome. This is a personal passion of mine, and I hope you join me.
I want to thank the Stevens Pass team for their hard work, as always (we were all able to enjoy breakfast burritos and coffee/tea last Saturday before we opened, which was a blast).
Talk soon!
-Tom