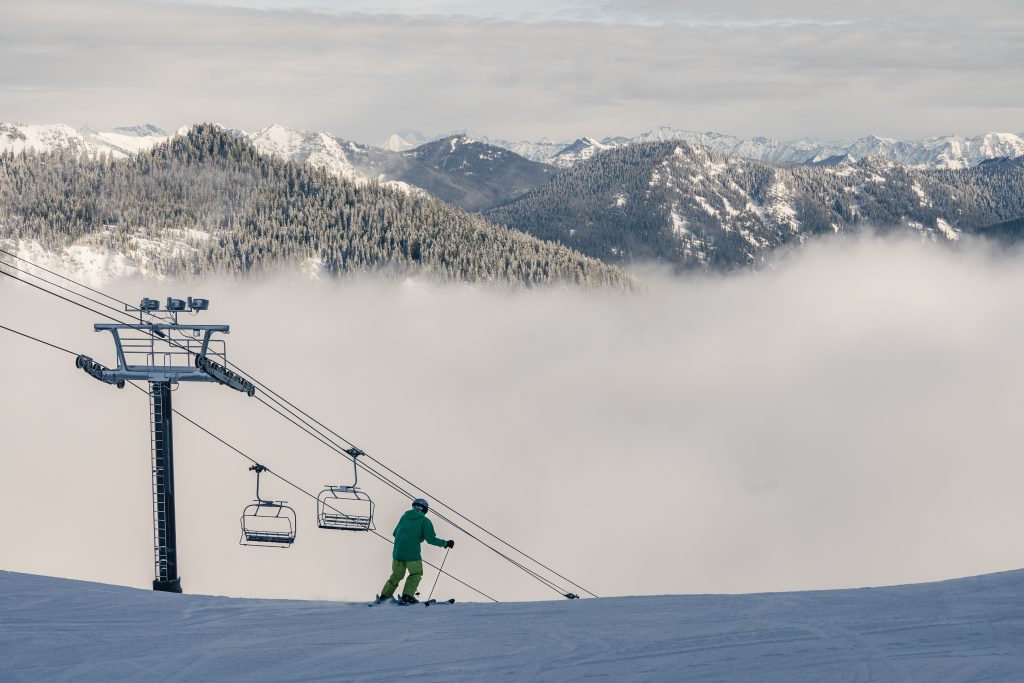 Hope your week is off to a good start! I've got some news and want to dive right in:
Lifts/Terrain: As I shared last week, we are moving to a rotating schedule for certain lifts starting tomorrow (Feb. 16) with the goal of offering different terrain options in the immediate term. The plan is for Southern Cross, Double Diamond + Kehr's Chair to spin on Wednesdays + Thursdays, instead of Jupiter + Tye Mill. Additionally, Kehr's will run at night on Wednesdays + Thursdays instead of Tye Mill. Our continued progress in hiring, and thanks to another support lift crew coming up from Heavenly this week, we anticipate that Southern Cross, Jupiter, and Tye Mill will be spin 7 days/week, beginning Feb. 19. We'll still have Kehr's Chair on weekends, but you can access that same terrain from Southern Cross, even if Kehr's isn't running during the week. In other words, we'll have both backside lifts running all seven days of the week starting Feb. 19. The goal has always been, and continues to be, opening all lifts, every day.
Night Ops: I hear you, and understand your frustration with night skiing. We're looking into creative ways to open up a few other lifts at night, with the intent of doing what we can to extend lifts into the evening where we can.
Bike Park/Summer Ops: Seeing the outpouring of support and excitement about this news was so incredibly energizing! I want to clarify that disc golf will reopen this summer – we had quite a few questions about that. We're also exploring hosting events – more to come on that front. The team is pumped to open this summer, and I'd like to also add a plug that if you – or anyone you know – is interested in joining us, please check out our jobs page

. Summer roles haven't posted just yet, but they will soon. And, of course, we're still hiring for support through the end of this winter season, too.
I want to say a huge 'thank you' to the crew that came up from Kirkwood, as well. These team members supported with snow removal and grooming, and they made a huge impact. I also want to give a shout out to the crew coming up from Heavenly – I know everyone really enjoyed meeting Will + Ian when they were up here, and I look forward to introducing you to our new small team that's en route.
Last, but not least, I want to express my gratitude to the team that opened up the "Bird's Nest," which is our new employee-only space that really is special. I'm so proud of how the Stevens Pass team has stepped up and how we're adding to our employees' experience here, too.
Talk soon.
-Tom