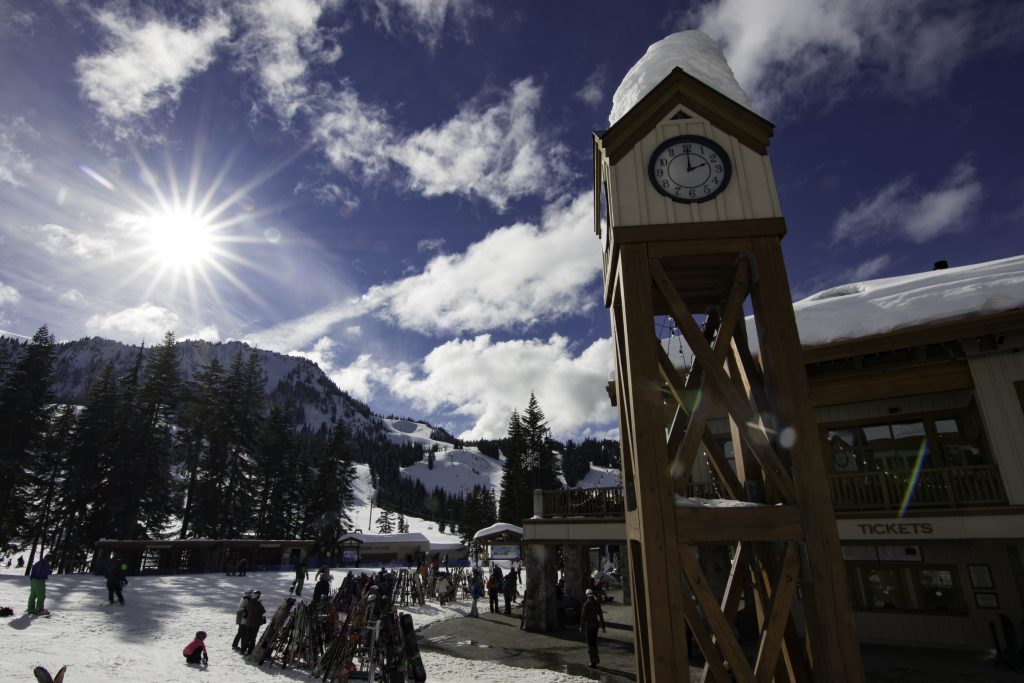 Hello!
I can't believe it, but this is my final Fortune Telling of ski + ride season – it's equally hard to believe that I've been here for roughly four months now. It's been an incredible final few weeks, with awesome spring skiing conditions, and a vibe that brings me back to when I was here years ago. I'm so incredibly proud of the Stevens Pass team – their resilience, passion, drive, and kindness to one another is something I am inspired by – and deeply respect.
While we're in our final winter days, we're not quite done yet! I'm so excited about Springfest, which kicks off on Saturday after a two-year hiatus due to COVID. I know many of you are most anticipating PondSkim – make sure to check out details on the event page on our website or on the Facebook event page. I also encourage you to participate in the "Chuck-a-Duck" competition on Sunday, hosted by Outdoors For All, with proceeds benefitting the organization.
As we wind down, we're taking all of your feedback to heart and working through continued improvements as we plan for summer operations to kick off, and looking further ahead to next ski + ride season, too. I truly want to thank all of you for the time you've spent getting to know me while I've been here. I'm still around, and all of us here at Stevens Pass remain committed to ongoing communication with everyone who loves this mountain so much.
I hope to see you this weekend to celebrate the season, especially as we end on a really amazing high note. If you're able to make it, please make sure to thank our Stevens Pass team members who put their heart and soul into creating the magic of this mountain.
SPKA – see you soon!
-Tom